By: Josh Shultz, SVP of Channel & Payments at Revel Systems
All Eyes on Contactless Payments
Even before the sweeping effects of COVID-19, contactless payments comprised a heavy percentage of modern retail purchases. As once shuttered businesses begin to reopen and adapt to more germ-conscious customers, contactless payments have emerged as an essential solution to have in place.
Demand for contactless payments will continue to rise. Likewise, demand will increase for point of sale (POS) solutions that can easily incorporate contactless technology. Here are the facts around contactless solutions to help you consider if they're right for your business.
How Do They Work? 
Let's start with the basics. Near-field communication (NFC) is a radio-frequency that uses a wireless radio antenna that allows the card to communicate with the POS. Through short-range communication between compatible devices (such as chipped cards and mobile phones), the POS can complete accurate and quick payments.
The technology behind tapping a card or using mobile payment options like Apple Pay and Google Pay is the same. If a business accepts a tap from a card, it is also set up to accept mobile payments as well.
Who is Using Contactless Payments?
For countries that have embraced chipped cards and mobile payments, swiping a card is a motion of the past. In late 2019, the use of contactless payments exceeded 90% in Australian markets. Usage rates sat at around 50% in UK and Canadian markets according to Forbes.
So far, limited merchant adoption and high issuance costs have resulted in timid adoption in the U.S. However, adoption is slowly rising as the barriers weaken and support increases from powerhouse processors like Visa. The country's response to consumer demands in health and safety measures post COVID-19 may prove to be a strong accelerant for adoption as well. More card swipes and less cash means bigger transaction fee returns for card issuers.
In 2020, demand has already skyrocketed as restaurants are entertaining contact-free options across all components of their business, not just payments. Mastercard reports that contactless payments increased 40%, and some markets are generously increasing tap-and-go limits to support usage. Major retailers like Aldi are even including signage outside their doors to encourage contactless payments.
Flexibility is Key
Prior to COVID-19, 451's consumer research stated that 60% of anti-adopters reported that they didn't have a need for contactless payments, or simply had a preference for card swiping. Post-pandemic attitudes have likely shifted. A trend to watch will be how businesses decide to respond, whether shifting to contactless tech, or balancing this option with more traditional methods.
Regardless of where your business stands in a post COVID-19 world, we have all been tasked with evolving alongside consumers and adapting to their preferences. Contactless payments are just one of the ways businesses can provide a better, healthier experience to their customers.
The Future of Contactless Technology
We've explored the past and present of contactless payments. Now let's explore what other contactless scenarios will become must-haves for businesses. Here's a look at other contactless technology designed to accommodate evolving customer demands for health and safety standards.
SMS Integration
SMS, or short message service, is a text messaging service that allows mobile devices to exchange short messages. When integrated with a POS, your business can send and receive text messages, deploy automated notifications, and trigger alerts. For example, at Revel, our team is integrating with Twilio to provide SMS notifications when an order is marked as "done" on the Kitchen Display System (KDS). The integration allows customers to receive updates about their order status from their car, home, or socially-distanced location. This adds a layer of automated, contactless communication.
Contact-Free Delivery
Online ordering, delivery services, and curbside offerings are all different ways businesses are minimizing human contact in each transaction. Revel has added new features to our integrated delivery management tool that give users an option to request contact-free delivery during their online ordering experience. If enabled, the option is set to "off" by default, but customers can select their preferred method of delivery on the order and delivery notes.
Stick-on Labels to the Rescue
Stick-on labels allow merchants to print detailed order information on to-go boxes, takeout orders, and more. This eliminates  guesswork as your staff completes a contactless order. There are many kitchen-safe options for stick-on label printing , such as Epson's L90 Sticky Printer. This printer allows merchants to easily print labels on adhesive paper using a specially designed printer.
Is Your Business Ready to Go Contactless?
If you want to drive traffic and a positive shopping experience for your customers in a world where health and safety have taken an all-time precedence, design your store to be inclusive of multiple transaction types, especially contactless. As this trend continues to surge, now is a great time to explore setting up your business with contactless payment options.
---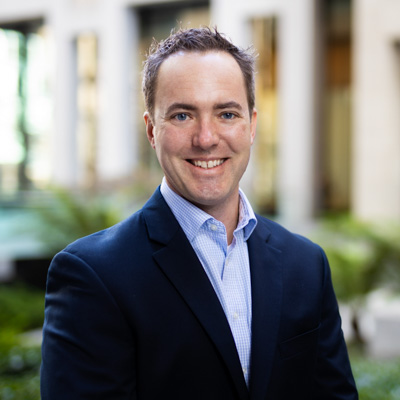 Josh Shultz is the Senior Vice President of Payments and Dealer Channel at Revel Systems. Josh is a dynamic and versatile executive who has demonstrated the ability to lead teams of professionals to new levels of success in the FinTech Industry. Industry leader with proven ability to recruit, hire, train and coach industry-leading sales and leadership talent to drive extraordinary and high performance results.