By: Breanna Brown, Global Marketing Manager at APG Cash Drawer
At the blink of an eye, the COVID-19 outbreak caused massive upheaval in the retail industry. As retailers look beyond the lockdowns and stay-at-home directives necessitated by the pandemic, some of the technology changes and investments implemented in a hurry will likely be permanent.
Many retailers and restaurants have implemented curbside pickup out of necessity, and the practice is sure to continue post pandemic. Omnichannel strategies, which retailers have been flirting with in recent years, are likely to get a boost as storeowners see an increase in click-and-collect business. Research conducted in recent weeks shows that retailers and restaurants also are planning to boost investment in digital marketing and personalization strategies – the building blocks of omnichannel programs.
For instance, 54% of restaurants see investments in customer data initiatives as their top technology priority. They are also planning to spend in areas such as improving digital customer engagement, business and customer analytics, and enablement of seamless orders across all channels. This requires a wholistic view of inventory both online and in physical stores. 
According to an RIS News survey, the biggest investments post pandemic will be in home delivery (38%), curbside pickup (22%) and contactless payment (22%). In comparison, warehouse automation is projected to account for only 6% of overall investment. This is likely partly a result of maturation in warehouse automation, but it wouldn't be surprising if retailers are redirecting some money away from it to focus on more immediate needs.
Changing Consumer Buying Habits in Retail
One could argue a lot of retailers' post-pandemic plans consist of initiatives they would have implemented anyway, but the shock caused by the emergency has created a sense of urgency. Consider this: 32% of retailers are seeing a surge in customers buying "essentials" online, while 57% have seen no difference, according to IHL Group. For those that are seeing a change, they have to adjust.
IHL also has found that just over half of customers (52%) expect to adopt new shopping behaviors going forward, primarily for restaurant delivery, carry-out food, grocery delivery, as well as buying online and picking up in-store (Click-and-collect). With stay-at-home orders, consumers are making less trips to stores, only venturing out when needed for shopping essentials.
The adjustments required by these changing habits are causing pain in some sectors. Many specialty and department stores simply were not optimized for omnichannel practices like click-and-collect and shipping from store to customer. This is costing cost them in margin erosion, as evidenced by this chart: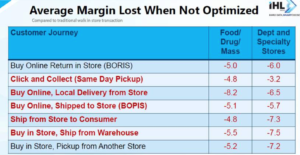 However, retailers that had optimized these functions are seeing healthy margin boosts, as this IHL chart shows: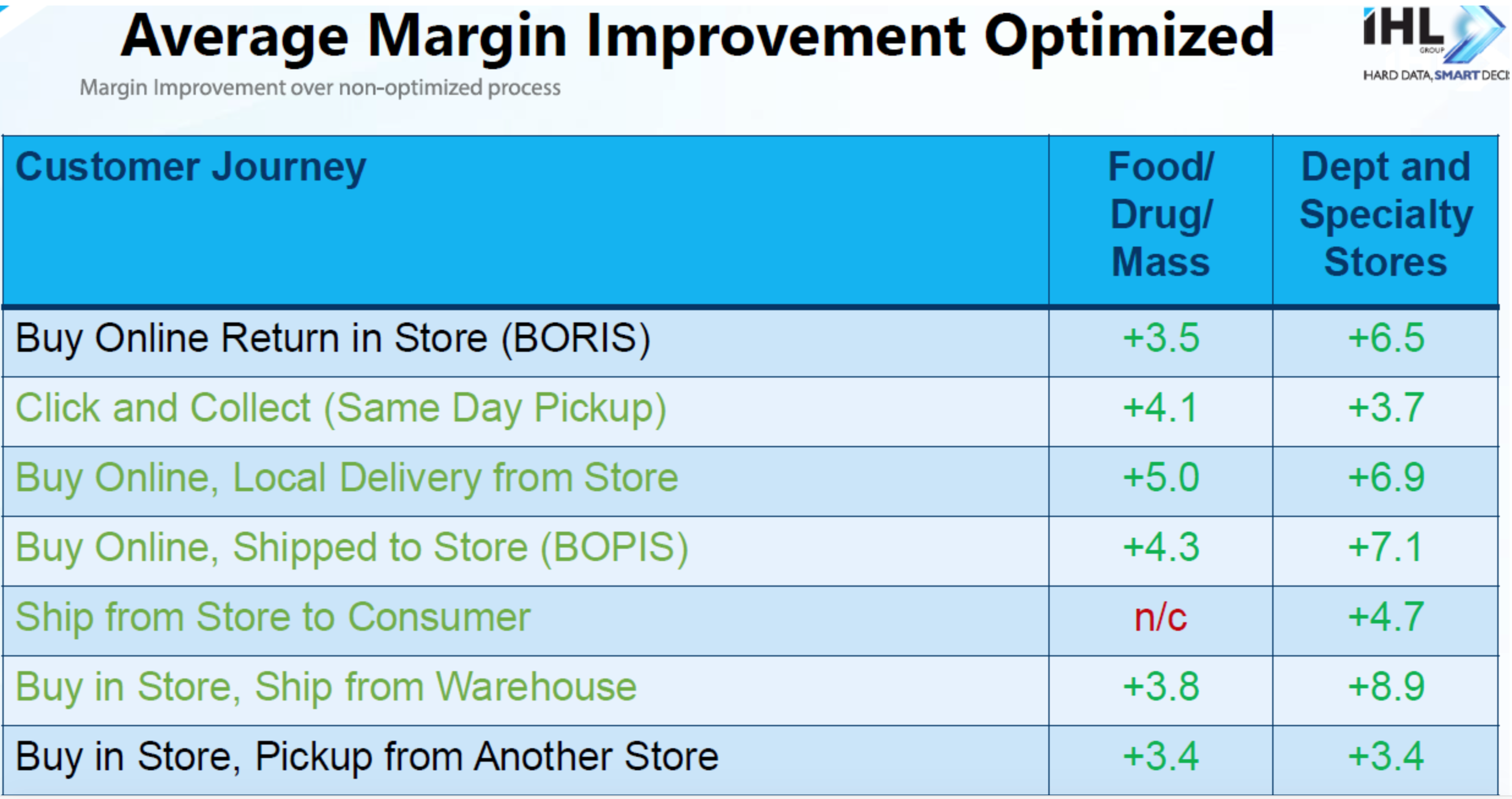 New Retail Omnichannel Technology Investments
Several well-known retail brands, including Bed Bath & Beyond, Kohl's and DSW, already have announced investment plans to adjust to the new normal. Bed Bath & Beyond is putting store remodel plans on hold and instead spending $250 million on omnichannel strategies, including click-and-collect, omni-inventory management, digital marketing and personalization.
For its part, DSW is teaming with supermarket chain Hy-Vee to offer customers DSW's digital experience via Hy-Vee.com, which will include a click-and-collect component and the creating of DSW shops inside Hy-Vee stores. Hy-Vee is also adding online ordering for curbside meal pickup. Kohl's, meanwhile, is adding trunk and backseat pickup to its click-and-collect services. Employees will place orders directly in the trunks or backseats of customer cars.
These are just a few examples of omnichannel investments, but others are sure to come up as retailers and restaurants try to cope with new realities created by the pandemic. COVID-19 may have forced quick adjustments, but some of the changes appear to be here for the long term. We will likely see higher consumer adoption rates of omnichannel technologies as well as careful consideration of what technology is needed to improve shopping experiences while protecting employees and customers in stores.
---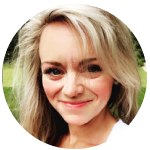 Breanna Brown is an experienced global marketing professional with a demonstrated history of working in the point of sale and non-profit organization management industry. Skilled in Search Engine Optimization (SEO), Retail, Web Design, Market Research, and Account Management. She is a strong media and communication professional with a B.F.A. focused in Graphic Design, Digital Photography from University of Wisconsin-Stout.