By: Craig Kaliebe, Channel Distribution Manager at APG Cash Drawer
Developing a marketing plan for POS software developers and channel partners is challenging in normal times. A pandemic can make it downright stressful. What do you do when you can't meet customers face-to-face, and everyone is worried about getting infected? Those are the questions we posed during a recent RSPA Academy Symposium on adapting marketing plans for the COVID-19 pandemic.
Moderated by Breanna Brown, Global Marketing Manager at APG, the session panelists were James Korte, Manager of Digital Marketing Strategy at BlueStar; Brianna Moriarty, Partner Development Manager at Star Micronics; and Niala Kalola, Digital Marketing Manager for POS Nation. Each speaker shared their experiences in how they have pivoted their marketing strategies to adjust to new realities.  One thing everyone agreed on is the need to have a strong, clear communication plan without drowning customers and prospects with emails.
Content Creation for the Digital Customer
Since travel and event budgets have been cut back, content creation has gained new relevance.
"We have a lot more content marketing in terms of blogs, free guides – things of that nature – so that [customers] can just download and implement," said Kalola. Furthermore, since face-to-face contact isn't possible, people are connecting electronically. "We see a lot more virtual conferences, a lot more webinars, webcasts, and it is a way to reach a large number of people." POS Nation has also stepped up SMS marketing to avoid overloading customers' email inboxes.
The company also has had to rethink its message to show more of a human side, she said. While most of its content traditionally has been "very product-specific, sales-specific," now there is a greater emphasis on the relationship.
Moriarty talked about the fine balance between sales pitches and content delivery. "At Star, we have been taking a content-first approach with our customers and backing away from so much of a sales pressure product push." The new tack, she said, acknowledges that customers are currently less interested in products than in "really tangible advice and some new approaches to overcoming the challenges that they are seeing."
Korte advised solution providers to take advantage of social media tools such as Facebook and LinkedIn to provide educational and informational content. He also recommended a free tool called Drift Video to communicate with customers. For instance, he said, providers can create personalized videos to follow up on content they deliver, such as an ebook or LinkedIn communication. 
New Marketing Investment Priorities
Besides emphasizing content, panelists said they've stepped up efforts to help customers reprioritize their technology investments during the pandemic. Kalola said POS Nation has been providing support to customers in essential businesses, such as convenience, grocery and liquor stores, as they look to integrate e-commerce platforms into their brick-and-mortar operations. "These businesses need support from their POS providers now more than ever," she said.
At BlueStar, Korte said the end-user demand creation budget has more than doubled. "As a result, we are doing more campaigns with more partners, and we are addressing more niche markets. We have seen a lot of companies interested in contactless ordering and mobile ordering, and not just remotely, but even when you are in person at a restaurant. People are trying to avoid unnecessary contact with staff and unnecessary contact with menus, so there's interest in self-service kiosks as well."
Keeping Perspective, Stay Customer-Centric
While the pandemic has prompted a lot of changes, Korte said it's important to avoid the temptation "to tie everything back to COVID." The topic is unavoidable in some discussions, but don't make it the focal point. The panelists agreed that it's important to stay focused on customer needs, show the human side of the business, try new approaches, and be ready to make adjustments if a piece of your strategy doesn't deliver the results you expected.
---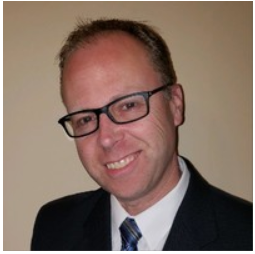 Craig Kaliebe is the Channel Sales Manager at APG Cash Drawer. He has a history of building and developing excellent sales teams and growing profitable business, with extensive experience in working with complex sales channels, managing regional sales managers, manufacturers' representatives, distribution partners and large, strategic OEM accounts. I bring a metric-driven approach to sales, marketing and new business development, and have had great success in delivering innovative technical solutions to customers by understanding their applications and offering creative, mutually beneficial solutions.