By: Mark Bunney, Sales & Marketing Leader at Ingenico
The year 2020 is definitely one to remember. Never before had there been so many global changes that affected everyone on a national, local and individual level. Despite all the personal and professional challenges, it has been very encouraging to see how quickly people have adapted to the "new normal." It has not been easy, and we all are yearning for more personal connections beyond the endless Zoom calls. So, with the idea of safe in-person interactions in mind, businesses are turning to mobile solutions and other innovations to complete transactions and drive new personal engagement models between consumers and employees.
Mobile Payment Adoption Gets a Boost
Prior to the pandemic, mobile payment acceptance had already begun gathering momentum in the market. Larger retailers were steadily implementing mobile payments technology to help provide unique and improved consumer experiences – which you have likely seen if you shopped at an Apple Retail or Best Buy store. This has enabled retailers to offer customers the ability to complete transactions anywhere in or out of the physical store eliminating the need to stand in line and wait to check out.
What has been exciting to see is how rapidly the market and merchants have adapted in recent months to new mobile payment options. Without the pandemic, it may have taken years to generate the changes that have occurred over the past few months. One catalyst that has helped increase the usage of mobile payment acceptance is contactless payments. The Visa Back to Business Study 2021 Outlook found that in-person contactless payments transactions grew 43 percent globally in 2020. According to VisaNet Data from July 2020, 38 million Americans tapped a card or mobile device for a contactless payment in the first half of 2020, which is up over 50 percent from the end of 2019. Contactless is gaining traction everywhere, and this not only helps to provide a secure, safe and seamless experience for the consumer but also opens up new opportunities around mobile payments acceptance.
Consumers Embrace New Services and Payment Options
In addition to increased usage of mobile payments both online and in-store, we saw new use cases driven by the pandemic. One example is curbside pick-up, which has provided a safer shopping or eating experience by enabling the transaction to be completed at the car or at the front door versus in the store or restaurant. As we start dining in restaurants again, mobile will continue to be at the heart of the experience. This includes consumer ordering and table reservations as well as new use cases, such as scanning a QR code to review a menu or to pay at the table. The U.S. has not adopted pay-at-the-table as much as other countries around the world, but now that consumers want an easier and safer payments experience, whether paying contactless using a mobile payment solution brought to the table or paying online or via a QR code – the opportunities and innovations are just the beginning.
No matter the mobile use case or what the solution is – mobile solutions continue to evolve and are a great opportunity to grow your business by guiding the merchants to the best solution that meets their requirements as well as enabling them to adapt to the ever-changing needs of the consumer.
What's Next?
Mobile payments are not standing still. New industry standards are coming to the market to improve and broaden the experience and use cases to support mobile payments for any sized retailer – ranging from a Tier 1 merchant to a micro merchant. Two emerging PCI mobile payments standards to keep an eye on are PIN on Mobile and Tap on Phone. Of course, naming conventions can always add confusion, so below are additional definitions of the solutions based on PCI Security Council standards.
PIN on Mobile – otherwise known as software-based PIN Entry on COTS (commercial off-the-shelf) solutions or SPoC
Tap on Phone – otherwise known as contactless payments on COTS (commercial off-the-shelf) solution or CPoC
These solutions can add payment capabilities to any standard mobile nonpayment PCI PTS-certified device (such as your Android or Apple smartphone, tablet or other mobile device) by leveraging software-based authentication to securely process the transaction.  
PIN on Mobile utilizes a small PCI PTS certified card reader in addition to software installed on the mobile device to support PIN entry for payment authentication on the mobile device. To utilize a debit PIN as part of the transaction, the software presents the customer with a secure touch keypad application on the mobile device screen. After the PIN is entered, it is authenticated via a cloud security service, and then the transaction is processed. PIN on Mobile supports traditional EMV cards as well as contactless payments.
Tap on Phone is a newer solution that supports the processing of contactless payment cards on a standard mobile device without the requirement for any additional connected PCI-certified payment hardware. To accept payments from customers using a contactless credit card or an eWallet (i.e., Apple Pay or Google SmartTap), a mobile device owner would just need to download the software and begin accepting payments on their smartphone or tablet. Because Tap on Phone only accepts contactless payments, the greatest interest in this solution is from countries that already have a high utilization of contactless payments,  such as Canada, Sweden or Australia.  While there has been rapid growth in the use of contactless card and eWallet payments in the U.S. during 2020, the percentage of contactless transactions is still in the single digits. However, as consumers continue to adapt to using contactless payments, this is expected to grow very quickly over the next few years, which will drive more interest on Tap on Phone.
As individuals and businesses, we have had to adapt to the new normal in our daily lives. It continues to be an exciting time for mobile payments as the solutions and use cases continue to evolve to better meet what each of us as a consumer wants from our buying experience.
---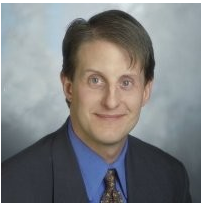 Mark Bunney is a sales & marketing leader, with over 18 years of successful global sales and marketing experience in the technology industry. With proven leadership skills by building new organization initiatives to drive millions in incremental revenue and strategic impact for the business. Mark also has experience at a range of diverse organizations including start-up, medium and F-1000 companies. Mark currently serves as the Head of GTM Strategy & Professional Services at Ingenico, North America.