By: Breanna Brown, Global Marketing Manager at APG Cash Drawer
Appearances are often misleading, and that has certainly been the case with the retail industry. Despite predictions of its demise, retail is here to stay. However, it is undergoing a profound transformation to meet shopper demand for a "frictionless, tech-driven and immersive" in-store experience, according to the RIS "Retail 2025 Shopper Study."
The study forecasts the evolution of digital and physical retail five years into the future, and predicts that technology-intensive "smart" stores will replace traditional retail locations. The study's most surprising revelation is that younger shoppers, aged 15 to 17, are more likely to shop at physical locations than online – and may even save shopping malls, which have been on the decline. "This generation may be the ones who will bring back the popularity of in-store and mall shopping in the years to come," the study says.
Further proof of retail's resilience comes from an IHL study, "Retail Renaissance," which reveals that retail chain closures declined in 2019 in comparison to 2018. The number of chains that closed stores dropped to 206 in 2019 from 612 in 2018, a 66% difference. What's more, retailers in 2019 have announced 2,965 more openings.
"The health of retail is widespread, and those retailers that are sick are limited to a focused group," the IHL study says. Company-specific issues such as debt, over-expansion and poor business models are more to blame for the closures than some overall industry malaise, the report suggests. IHL also points out that apparel stores have been the most affected by closures because there were too many of them. Other retail segments, including restaurants, grocery stores and drugstores, are doing well.
Digital Cues
As the in-store experience undergoes a transformation, consumers are taking cues from digital shopping to build their expectations at brick-and-mortar sites. They've become more tech-savvy and expect digital-like experiences in stores. "A majority of shoppers want grab-and-go stores with self-checkout on their own smartphones (59%) and interactive shoppable screens (56%), which are gamified, service-oriented, and connected to the retailer's entire inventory for quick and easy ordering," the IFS study says.
Interestingly, while most consumers (73%) use a store's mobile app while shopping in-store at least sometimes, usage has declined from 77% in 2017, IFS found. An even more dramatic drop – from 34% in 2017 to 18% in 2018 – occurred with heavy mobile app users. Shoppers typically use mobile apps in store to assure themselves they are getting the best prices and to check general sales and promotions.
Digital Identification
While in-store mobile app use is declining, consumers nonetheless are embracing digital retail strategies. For instance, shoppers polled in 2018 were more likely to embrace digital identification (73%) than in 2017 (57%). But they expect something in return, such retailers "reminding them of a reward to redeem (65%) or receiving offers within the store (59%). Retailers are unlikely to receive permission if it solely benefits the retailer."
As retailers transform themselves, they have to put a strong focus on customer expectations, and that means providing real value in exchange for collecting customer data. That will be the motivation for shoppers to let retailers reach them through theirs smartphones with content and promotions that shoppers want. To get this right, retailers have to invest in new technologies and data analytics. Those investments are what will keep retailers resilient and well into the future.
---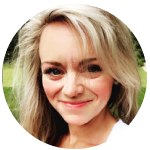 Breanna Brown is an experienced global marketing professional with a demonstrated history of working in the point of sale and non-profit organization management industry. Skilled in Search Engine Optimization (SEO), Retail, Web Design, Market Research, and Account Management. She is a strong media and communication professional with a B.F.A. focused in Graphic Design, Digital Photography from University of Wisconsin-Stout.