By: Stephanie Hayman, Marketing Manager at TSYS
In the go-go-go, fast-paced, "I don't have enough time" world that we live in, captivating your merchant target market is no easy feat.  Merchants are busy running differing functions of their businesses around the clock, and if you want to capture individuals at the Enterprise and SMB retail tiers effectively, you need to provide them with valuable information that they can consume at their leisure. 
So, how do you effectively pique interest and capture attention without cold calling, incessant advertising budgets, and heavy tradeshow investments?  Answer: By utilizing digital content marketing in a quick hit manner.  A prospective merchant wants a POS system that is easy to learn and quick to understand, so as an ISV or VAR, your goal should be to develop intriguing content about your solution that can be consumed and understood just as easily.
If your target audience is launching a new marketing campaign, operationalizing their inventory, or solidifying their cardholder security during the 9-5, try bookmarking their attention with a few marketing tactics that prey on convenience of consumption:
Developing a quick, :15-30 minute series that is promoted on a consistent cadence is a surefire way to get valuable content in front of merchants on their timetable.  The beauty of the podcast medium is its situational transferability – you can capture attention during the morning commute in the car or on the train; during someone's lunch break; or even while working out on the weekends.  Podcasting, unlike watching webinars, is something that can be done while multi-tasking, so even your busiest prospects can listen in whenever it is convenient for them.
Attention spans are short and free time is slim, which gives you about :03-:05 to get someone to stop dead in their tracks while thumbing through their social feeds.  Posting an article may be perceived as unimportant or boring; try posting a high-energy, quick hit video, and directly linking to an article with greater levels of information.  Your target can opt to read it instantaneously or bookmark it to sift through as they're winding down at the end of the day.
Aside from weaving your marketing message via media, it's key to attract your target through more analytical and metric-related means.  Developing a logical assessment that is then sent out via digital, email, and linked out to in print via QR codes, could kill two birds with one stone: Capture attention in more of a quantitative way, while appealing to a slightly different audience segment and subtly gathering data. 
As a merchant, if you can answer a two-minute survey that provide you with software integration advice for your business, it may be more beneficial than carving out your calendar for a 30 minute intro call. 
Targeting your audience through a variety of means and practicing tactical experimentation is the key to success.  Hit your merchants with valuable messaging when it's convenient for them; providing opportunity for informational digestion will likely lead to a stronger and more effective outcome for both parties.  Remember, the hardest part is strategically getting in front of your target market; the easy part is selling them on your solution.
---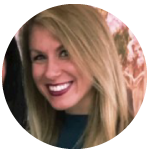 Stephanie Hayman is a Marketing Manager for TSYS and a current member of the RSPA Marketing Committee. Stephanie is a traditional and digital marketer with 7+ years of corporate and agency experience in the B2B and B2C realms, whose portfolio includes companies and clients like TSYS, Canon USA, KISS Products, and CityMD. She joined the TSYS team in September 2018 and earned an MBA in Marketing in December 2018.