By: Paul Acton, CEO, Tri-Tech
In the current COVID-19 climate, retail businesses have suffered from the lack of face-to-face interaction with their customers. In-person sales have dropped significantly but online sales have risen, increasing competition dramatically as location isn't as important to the online consumer. For this reason, retailers have had to modify their customer service and selling approach. Being able to alter direction when current events are affecting your existing business strategy is key to helping control business's success. Staying up to date with current technology offerings and trends is of utmost importance. Retail owners must look at new ways of integrating technical services.
Websites Help Build Agility
The importance of flexibility in business is a driver to weathering the storm. One way of advancing technology is by finding more inventive uses for the retailer's website. Merchants can make location important again for quick and safe pickup by adding a curbside pickup option as a delivery method for online sales. Curbside pickup allows customers to remain in their vehicles, promoting less person-to-person contact. The idea is that a store owner may offer the option for a shopper who lives locally to drive to a nearby location and collect their goods. Even if the customer isn't local, but rather purchasing a gift or item for someone who is, that someone can pick up the item in person rather than waiting for a delivery. With delivery times taking longer than ever, offering curbside pickup will go far in enhancing customer service and increasing loyalty.
When looking for a website tool, find one that allows the e-commerce store administrator to determine how much notice the store requires to get the goods ready for pick-up, and also how many pickups can happen during a set period of time. The administrator should also be able to determine whether or not to charge a fee for a pickup (but waiving a fee during this health crisis will go far in customer service and satisfaction). Another aspect to consider is creating designated parking spaces for curbside pickup and including instructions at the pickup area. For example, "Text 01 to 65485, and a store associate will bring your order shortly". Convenient pickup and delivery matter more now than ever, so your clients can save time by coordinating order pickup and delivery for a smooth process that will leave customers happy.
Leverage Communication Tools
The same customers that prefer curbside pickup may also prefer to use messaging, chat, and text to interact with local businesses. Retailers can use existing technology to capitalize on this new trend while helping to efficiently manage these channels. Chat, messaging, and other communication tools allow merchants to connect with website visitors while they're still on their site and are ready to buy. They can then answer questions about inventory, send pictures and links, and close the sale through text.
The conversation shouldn't end when a customer leaves the website. By advancing the technology with a portable chat feature, customers are able to continue chatting with the retailer via text, even when they leave the online store.
New Ways to Pay
Establishing this new communication channel opens the door to help finalize the sale. Thus, the same technology enables retail businesses to collect payments by sending a text link directly to the customer's phone, sending the customer to a web page that captures the information safely and securely.
Text messages are a great way to collect payment when the retailer is already communicating with a customer. An alternative from solution providers is the ability to email a customer a request for payment and remotely collect a signature agreeing to the charges and business terms. Remote payments, both text and email, not only ensure that the business is minimizing exposure for staff and customers, but they also protect against disputed transactions and chargebacks.
With the current health crisis, retailers are required to take advantage of enhanced technology in order to drive sales, increase customer loyalty and ultimately achieve success. Does the e-commerce platform you provide your customers offer these enhanced features in order to increase online sales? If not, it is time to "shop" around for one that does!
---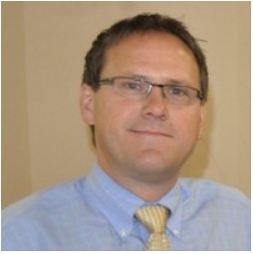 Paul Acton is an experienced President with a demonstrated history of working in the computer software industry. Skilled in Customer Service, Retail, Sales, Strategic Planning, and Sales Management. Strong business development professional with a BS focused in Computer Science from Clarke University.