By: Breanna Brown, Global Marketing Manager at APG Cash Drawer
Black Friday started early this year. Rather than wait for the day after Thanksgiving to entice shoppers with hard-to-resist Holiday promotions, retailers started offering deals as early as October. Recognizing many shoppers are still leery of going into physical stores, retailers realized they had to act early.
Holiday shopping is one more thing the COVID-19 pandemic has changed. A lot of shoppers who would normally flock to stores right after Thanksgiving now fear potentially contracting the virus in a crowd. Adding to the fears, COVID cases are spiking across the United States, forcing municipalities and states to again impose restrictions to prevent people from congregating and spreading infection. In Europe, restrictive measures already are in place in some countries.
The decision by retailers to launch holiday promotions early appears to be paying off. According to the National Retail Federation (NRF) research, 42% of shoppers started their holiday shopping early this year. "As of early November, 59% of holiday shoppers say they had started making purchases, a 21% increase from a decade ago," NRF reported.
Holiday Shopping During a Pandemic
Despite the early start, NRF has found shoppers had completed only 26% of their purchases by mid-November. This is a welcome sign for retailers, who in a typical year depend on holiday shopping to make their numbers. This year, after temporary closures of physical stores, the need to make holiday sales numbers is even more acute.
During the pandemic, many consumers have adjusted their shopping habits. There is a stronger emphasis on practices such as online ordering, curbside pickup, and BOPIS (buy online, pick up in-store). Still, while numbers are down at brick-and-mortar stores, some shoppers are still venturing into retail sites to find the perfect gift for loved ones.
The NRF says retailers have invested in safety and cleanliness measures in order to protect employees and customers. "These investments are paying off. A large majority (70 percent) of holiday shoppers say that, given the precautions retailers have taken for COVID-19, they have felt safe shopping in stores this holiday season," the NRF says.
Despite the economic impact of the pandemic, an NRF survey found that consumers were planning to spend an average of just under $1,000 this year on gifts for loved ones. "Consumers have demonstrated their resilience and adaptability throughout these extraordinary times," said NRF President and CEO Matthew Shay.
Changing Holiday Shopping Habits
Despite the successes retailers are having with early shopping, it's still an unusual year and some shoppers are definitely feeling the economic pinch. Nearly 50% of shoppers in a PwC survey said their holiday shopping budgets are being affected negatively. Another survey, by Nerdwallet, revealed that two in five holiday shoppers (40%) are spending less this year because of the pandemic
The Nerdwallet survey also found that 67% of shoppers "plan to do the majority of their gift shopping via online order this year, either for delivery, curbside, or in-store pickup. This is up from 62% in 2019. Just 32% of 2020 holiday shoppers plan to do the majority of their shopping in-store, down from 37% last year."
In addition, Nerdwallet found that shoppers are less interested in Black Friday this year, raising the question of whether Black Friday will make a comeback once the pandemic is over. The larger question is whether consumer shopping behaviors will change forever following the pandemic or if stores will benefit from pent-up demand from customers who will miss the tactile aspect of shopping. Time will tell. In the meantime, Happy Holidays!
---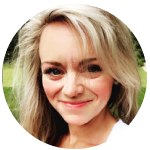 Breanna Brown is an experienced global marketing professional with a demonstrated history of working in the point of sale and non-profit organization management industry. Skilled in Search Engine Optimization (SEO), Retail, Web Design, Market Research, and Account Management. She is a strong media and communication professional with a B.F.A. focused in Graphic Design, Digital Photography from University of Wisconsin-Stout.