By: Tony Pusateri, Business Development Manager ISV and Resellers at APG Cash Management
While the COVID-19 pandemic has caused substantial revenue drops in hospitality and most retail segments, the emerging cannabis space has seen sales increases of as much as 30 percent. With success come challenges as cannabis dispensaries struggle with issues around cash management, inventory and point of sale (POS) systems.
In most states where marijuana is legal, cannabis dispensaries have been deemed essential during the pandemic. However, the industry is highly regulated, and non-compliance can lead to losing a dispensary license. In addition, the industry is cash-based, creating serious cash management challenges. These issues were among the topics of a "Weedtech" virtual panel discussion hosted by APG Cash Drawer. Panelists addressed how to apply best practices and technologies to overcome industry challenges.
As the pandemic progresses, it has forced retailers to rethink their approaches, specifically in the order-taking and delivery areas. Panelist Brady Miller, who is founder, President and CEO of Dauntless, said cannabis dispensaries have had to do the same. For instance, they are grappling with how to manage an increase in online orders of up to 35 percent and how to execute touchless transactions in a cash-based business.
Dauntless, he said, is providing technology to help dispensaries better manage their business, including systems with seed-to-sale traceability and POS solutions. "We have a consumer-facing screen where they can see the transaction in the process (and) the charges that are being added," he said. As items are tallied, recommended upsells appear on the screen, contributing to a "60 percent increase in average ticket."
Cash Management Challenges
Due to federal banking restrictions on cannabis-related enterprises, dispensaries largely rely on cash. This results in an "overabundance of cash being maintained in the drawers," said Stephen Bergeron, APG Vice President of Sales and Marketing in North America.
"Some folks we saw were actually keeping spare cash drawers behind the regular cash drawer, and you never knew what cash was where, so they were losing track of what was going on with all of the different drawers they have up and running," he said. Examples such as these, he said, highlight a need for cash management procedures and process automation with technology.
Miller said there is an inclination among dispensary owners to focus first on cannabis and the aspects of running a retail business second, which is a mistake. "It's retail first and then cannabis second. If you think like a retailer and you put in all of the inventory and cash management disciplines, then your processes in the stores are a lot more seamless."
Cannabis Technology Solutions
Ivelisse Gomez, North American Marketing Manager at Datalogic, said her company, which makes barcode readers and mobile computers for process automation, provides technology to get people safely in and out of retail shops, for example handhelds that help with queue-busting by letting customers scan items before getting to the checkout. Datalogic is also repurposing disinfectant-ready healthcare scanners for use in retail checkouts.
Another technology Datalogic provides is ID parsing, which scans driver's licenses and passports. "That's crucial for dispensaries because it's not only expediting the whole process but also addressing a liability concern by avoiding any errors in data entry." ID parsing also prevents ID sharing or multiple visits to dispensaries by the same customer, which some jurisdictions prohibit.
Josh Stanphill, Business Development Manager and Strategic Accounts Representative at Epson, said the printer manufacturer has been working on making it easier to deploy wireless systems at cannabis shops. "They have a lot of difficulty hard-wiring devices connecting peripherals," he said. Recognizing that the printer often is used as a platform in wireless environments, "we've started adding more peripheral ports to the devices, especially on our mobile lines."
Future Success in Cannabis Retail
As Stanphill and the other panelists noted, plenty of work remains to help cannabis sellers meet the challenges they face in a heavily regulated, nascent industry. With guidance from POS resellers, ISVs and integrators, we can help them improve their operations and simplify transactions to ensure future business success.
---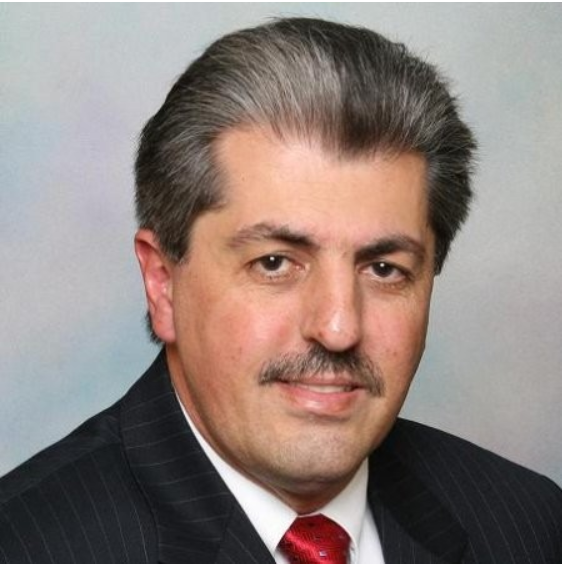 Tony Pusateri is a retail technology professional with successes in dealings both domestically and abroad. Tony has exceptional communication and presentation skills that enhance the ability to deal with personnel at all levels and from all functional backgrounds. He has a proven record in developing new accounts and expanding business through strong client relations. Tony currently serves as the Business Development Manager for ISV and Resellers at
APG Cash Management
.