By: Kenny Thompson, National Director of Business Development at BASYS Processing
Cultivating the growth of your company means generating more revenue. For ISVs, that revenue can come from expanding your market area, bundling products, or even raising prices. But if you want sustained growth and increased revenue, you'll need to expand the capabilities of your product(s).
Like most technology, payment processing solutions are constantly evolving to meet the changing needs of businesses and consumers. Just a decade ago, it wasn't uncommon for businesses to call credit card numbers in to a 3rd party service to process the transaction. Now, with the advent of EMV chip cards, contactless payments, mobile wallets, and biometric data, businesses are demanding more sophisticated processing solutions. ISVs can take advantage of this demand with integrated payments
What is an integrated payment solution?
An integrated payment solution allows clients of your software company to accept credit cards directly within their established CRM system, invoicing software, shopping cart, etc.
The restaurant industry was an early proponent of integrated payments, and to great effect. Employees often clock in, take orders, send orders to the kitchen, assign tables, and collect payment, all in the same easy-to-use portal. Now, other industries are starting to take notice, and integrated payments have become a popular way to optimize workflows and increase productivity.
Why do you need integrated payments?
If your company develops and sells software to a mass or niche market (typically other businesses), then your clients likely accept credit card payments from their customers.
When it comes time for your customers to collect payment, there are two options.
Stand up, walk over to the terminal on the counter, swipe the card, print out receipts, then return to a computer to key in payment details, or . . .
Collect payment directly in the office's software, while simultaneously updating the customer's record, emailing a receipt, and scheduling any follow-up tasks.
The second option is far more efficient for clients of your software company. That is why you need integrated payments.
How can integrated payments grow your company's revenue?
Integrated payments add convenience for your clients. But incorporating an integrated payment solution into your existing software won't just benefit your customers—it'll boost revenue. Here's how:
Create an additional revenue stream
Adding integrated payments to your software means partnering with a 3rd party processor. This partnership gives you access to a brand-new revenue stream—revenue sharing. With a revenue share agreement, each new or existing customer you refer to your new partner for a merchant processing account entitles you to a percentage of any and all revenue generated. This isn't a case of charging customers more, because even without integrated payments, your customers would still be paying those processing fees. They'd just be paying them to another 3rd party. With integrated paymnets, you are able to share in that revenue.
Increase valuation and agility
Agile development means being flexible and adapting to the needs of your customers. As the businesses that utilize your software grow, your solutions will need to scale with them.

When you integrate payment acceptance with your software, you're adding additional value for existing clients. Businesses will always prefer an all-in-one solution that will simplify their workload without the need for multiple calls, accounts, devices, etc. For prospective merchants searching for the perfect software, payment processing capabilities can be the difference between them choosing you over a competitor.

Increase retention rates
For companies that earn $1 billion annually, investing in customer experience has been shown to nearly double revenue within 36 months. That's because happy customers are more likely to stick with your software for the long run. You need loyal customers, so invest in that loyalty.

If you do your research and choose a high-caliber processing partner, you'll be able to offer clients expanded functionality and world-class customer service—and that means the best customer experience possible.
Final thoughts
Integrating credit card payments into your software is a win-win situation. Your customers will enjoy added value, and you'll enjoy increased revenue. Your processing partnership and agreed-upon revenue share should be win-win too. Ready to learn more? Click here for 6 things software companies should look for in a credit card processor.
---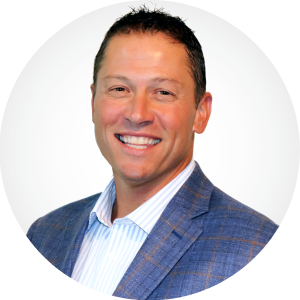 Kenny Thompson is the National Director of Business Development at BASYS Processing, working with organizations around the country. But no matter where he is, his goal is simple – represent you in a way that adds value for your customers. Kenny leverages his 20+ years of industry experience to deliver personalized solutions and top-notch service. He joined the team at BASYS Processing in 2002 and helped craft the customer-centric business model that continues to separate BASYS from the competition. Kenny holds a B.A in Business from Missouri State University. When he's not in the office, you can find Kenny bow hunting, golfing, or spending time with his family. He and his wife, Kim, have two daughters: Taylor and Reggie.