By: Pat Ward, Vice President, Integrated Payments at North American Bancard
The new year is always a great time to review existing strategy and modify your approach to capitalize on new and evolving trends in the marketplace. Technology developments should be included in this review. In keeping with recent years, the 2020 new year promises to welcome transformational developments and innovations in software technologies, because software development is evolving faster than ever before. And, at least for the foreseeable future, it is showing no signs of slowing down, as new demands for software innovation to enhance the everyday experience are now a standard part of our lives.
Here are a few trends to keep your eyes on for 2020. These topics, and more, will continue to evolve as the year ensues, becoming even more prevalent to the world of software development.
The Internet of Things – Connected devices drive accessibility
The Internet of Things (IoT) has been a factor on the horizon of  the future of connectivity for some time, but with the IoT becoming such an accepted part of people's everyday lives, it is one of the fastest-growing technology fields right now. Nearly every device or gadget we use today can be connected to the internet. It began with smartphones, moved to smart televisions, and now, we even have smart toothbrushes!
Voice command technology is also trending in the IoT world and other IoT innovations are expected to see tremendous adoption over the next five years.
This factor will also boost demand for IoT software, so this trend is not going away anytime soon and incorporating it as part of your skillset will only further diversify the solutions you offer to customers.
Cybersecurity – Secure internet
The trend of security on the Internet is not a revolutionary idea or new initiative. However, as most of the population shifts to some level of activity conducted across the internet, the need to maintain cybersecurity becomes more urgent. The internet is now the platform for payment transactions, communication, and cloud storage of business and personal data, so any software application must be designed and deployed with security in mind.
Strong cybersecurity ensures personal and professional data is properly secured from cyber threats. As software development trends evolve, the safety of applications, code, and hardware is paramount for developers who are responsible for designing the custom applications that will power the future businesses.
In fact, cybersecurity is so specialized, it is now its own niche technology area with a host of experts that software providers can now partner with to assure their systems and data are completely secure, meet ongoing security protocols, and protect the sensitive information consumers and business owners have entrusted them with.
Progressive Web Apps (PWA) – Still trending?
The simple answer is, yes. PWAs offer the most seamless user experience today, and are the best blend of a website and a mobile app. Business conversion rates can suffer tremendously if you have a poorly designed website or buggy app. PWAs have helped to cut bounce rates, boost conversion rates, and lower the chances of a bad user experience.
PWAs are quite possibly one of the most important software development trends to watch for 2020. They help load content much faster than regular websites and can be developed in less time. ISVs should keep their finger on the pulse of PWA developments to ensure these innovations evolve and take the same steps into the future as the software development industry.
5G – The talk of 2019, but the walk of 2020.
In 2019, we heard a great deal about the amazing advantages that 5G can offer, and the wider range of connectivity offered on the 5G platform was alluring to the software development community. Increased speed for mobile browsing and boosted bandwidth are only a few of the added benefits 5G is promising to improve on existing developer limitations present with today's 4G environment.
5G is a trend that will be of tremendous value to developers as the appetite for more robust apps increases and user demands shift to faster, more engaging, and tailored-to-the-user experiences.
AI – Does its adoption speed continue?
Like many other trending technologies, AI isn't new. Yet, AI continues to be on the tip of the tongue for developers and it is poised to be a true game-changer as machine learning evolves. AI is quickly turning into one of the most dominant forces in the world of technology, so developers must keep pace with how this trend continues in 2020.
From chatbots to online commerce, AI plays a role in driving the future of systems. It is how the AI system works with humans, and not in place of them, that will help bridge the next generation of AI-powered experiences – and developers hold the keys to driving this new experience.
As you continue to evolve with the trends of the software development market, this list of trends for 2020 will help you keep pace with new technologies and build solutions for tomorrow. Learning and implementing some of these new trends will aid you in creating the awesome user experiences that businesses are trying to offer. By monitoring and incorporating these trends and others, you might even position your software business ahead of the competition.
---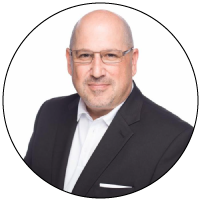 Pat is in his second decade in the Payments Industry. Throughout his career he's focused on creating long-term and profitable partnerships with best-of-breed Independent Software Vendors. Since joining North American Bancard (NAB) in 2014, Pat has been instrumental in building out NAB's Integrated and Semi-Integrated Partner Programs, and for bringing some of the best POS companies into the NAB Family.