By: Brianna Moriarty, Partner Development Manager at Star Micronics
In this industry, partnerships are a key component of success. For ISVs, identifying the right hardware partner for you is about more than just finding the cheapest peripherals. Forming a successful partnership with a hardware vendor follows the same principles as any other type of beneficial business partnership. It depends on agreement in four areas
1. Goal Alignment
After you've identified which hardware you want to use, it's important to make sure that your business goals are aligned. It is important to know which markets you are looking to target, and how your hardware partners can help you reach these audiences. Startups might just be looking for brand exposure and strategic partnerships to help them become more well-known in the industry.
When you approach a hardware vendor, make sure you are able to articulate your strategy, the roles you see each company playing in the partnership, and the outcomes you expect. Just as importantly, you need to understand the hardware vendor's expectations of your partnership. Your alliance will only work if both positions align.
2. Growth Potential
One-sided partnerships are never worth the time of either part. When looking at potential hardware partners, consider how you will both benefit from the partnership. Rather than just listing one another as a "partner" on your website, consider partnerships with vendors that have the experience, innovative solutions, and resources to help your business grow.
Is your hardware partner an expert in emerging industries? Do they have the resources to help you generate leads or form additional mutual partnerships? Look for a hardware partner that will actively promote your solution and create growth potential for your business. And in exchange, make sure you are actively promoting their solutions as well.
3. Shared Resources
Has your hardware partner of choice dedicated resources to make your integration process smooth and simple? Hardware vendors that offer their own SDKs (software development kits) and APIs are a good indicator of how committed they are to their partnerships. Hardware vendors that value their software partnerships usually provide resources, or will even have a team of developers on staff to help throughout the integration process.
Also, make sure your potential hardware partner is committed to certifying your solution for use with their hardware and are thoroughly testing to ensure the hardware-software integration will provide the best user experience.
4. Unified Marketing Strategy
When developing a business partnership, a go-to-market strategy should always be a part of the equation. Developing an adequate strategy for promoting your partnership and joint solution is a key component of selecting your hardware partner. Some examples include:
Issuing a partnership announcement or joint press release
Creating a social media campaign to promote your solution
Building a microsite dedicated to your hardware-software solution
Taking advantage of success stories to produce case studies
Participating in tradeshows and events to promote the hardware-software solution
A true partnership can provide many advantages to both parties. It can help you stay ahead of industry changes, stay informed of news and trends, and provide knowledge resources for collaboration. To form a hardware vendor partnership with this potential, be strategic and choose wisely.
---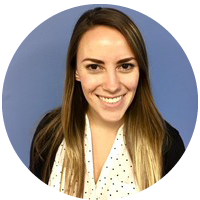 Brianna Moriarty is the Partner Development Manager at Star Micronics where she works with channel-partners to grow their business and develop new markets. Brianna has a background in marketing and uses this to help VARs and ISVs to establish a go-to-market strategy and create co-marketing campaigns. She enjoys following the latest social media marketing trends and creating content for retailers and SMBs.