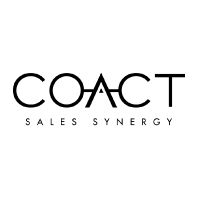 COACT
COACT is a full-service business growth agency. We work with clients across the country, building and implementing our strategic growth plans. Our team of strategic sales and marketing professionals research, prospect, pre-qualify and position new business opportunities for your professional sales talent to close.
Full Service Strategic Growth
For the cost of a seasoned professional, COACT supplies an arsenal of in-house sales and marketing talent.
Other Products and Services