By: Jim Roddy, VP of Marketing at the RSPA
I'm an avid note-taker on most days but kick that into overdrive when I'm attending an industry event. The Notes app on my phone was overflowing after attending RetailNOW 2019 July 28-31 at the Henry B. Gonzalez Convention Center in San Antonio, TX plus the first-ever Retail Management Hero Partner Conference July 31-Aug. 2 at the St. Anthony Luxury Hotel also in San Antonio.
Rubbing elbows with nearly 2,000 channel executives and engaging in dozens of education session and networking events over the course of six days still has my head spinning. But thank goodness for those notes I collected to keep it all straight. Let me share some of those nuggets with you:
An ISV Acquisition with a Twist
ISVs being purchased by payments providers has become commonplace in the retail IT channel. But a group of resellers acquiring ownership interest in an ISV? That's a first – and I believe it has landscape-shifting potential. On the first full day of RetailNOW, the Reseller Collaboration Company, which is a group of eight veteran POS VARs, announced an agreement that will give the resellers part ownership and an active management role with restaurant ISV Synetouch Solutions.
The acquisition press release named only Hunter Allen of Cervion Systems as a member of RCC but the rumor is he's teamed up with seven other reputable and respected resellers (all RSPA members, of course) for this venture. Synetouch's reseller program will enable resellers not currently in the RCC group to obtain ownership in the company. "VARs can now earn equity in the product that they sell and support," Allen said.
Executives I talked with at RetailNOW felt this agreement could be a game-changer for our channel if it can be successfully duplicated by other vendors. Instead of resellers lacking direct control of their vendor's choices (and their own business path), they can have actual decision-making authority in the future of their providers. We'll be watching Synetouch and the RCC closely to see if they've cracked the code to a new business model for the POS channel.
Communication and Community
Perhaps the two most important words I wrote all week were "communication" and "community." During the panel "VAR & ISV Secrets to Maximizing Your Vendor Partner Relationships," which I moderated the final day RetailNOW, the need for improved communication between VARs and their vendors (ISVs, manufacturers, distributors, and service providers) was evident.
Gord Doerksen, President and CEO at VAR Ideal POS; Mike Nicholson, Principal and Co-Founder at VAR POSitive Technology and ISV OpSuite; Jake West, Director of Business Development at ISV Vend; and Mark Bunney, Director of Go-To-Market Strategy at vendor Ingenico, stressed that partnerships go sideways when one of the parties neglects strategic communication and focuses only on the day-to-day.
Nicholson said the account exec at one of his vendors left the company and, as a result, he didn't hear from the vendor for – drumroll please – 18 months! That vendor lost the business as POSitive drifted away to another provider. That was the most extreme story, but other tales shared by that panel followed a similar pattern. Employees turn over. The new/remaining folks get busy. Monday becomes Tuesday becomes next week becomes next quarter which eventually crumbles into a frayed relationship that's more difficult to resuscitate than building rapport with a prospect. Successful VAR/vendor partnerships include regularly scheduled strategic meetings. There's just no substitute for them.  
The RMH conference, with attracted just under 100 channel executives, echoed the communication and community themes. During the integrations panel I hosted, the VARs and ISVs on stage said their recent integrations have been much smoother than in the past because – another drumroll please – the RMH development staff quickly replies to their phone calls and emails. Everyone I talked with at the conference – VARs, ISVs, and RMH leadership – articulated they felt they were all on the same side of the table growing Retail Management Hero's market share. When CEO Jeff Riley opened the conference saying, "We want to build something special," it was evident he was describing the shared mission of the entire room, not just corporate leadership.
Channel Leader Quotes
"Everybody has this vision of technology being sitting at a screen and coding. But it's really more working with our customers and helping them." Jules Curs of VAR Qlaborate at the RetailNOW W2W (Women 2 Women) Community event
"You need to let team members know that there's room to grow inside your organization. It's our job to encourage others to grow themselves. We need to teach them, not give everyone a medal." Michelle MacKeith of VAR Pinnacle Hospitality Systems at the W2W event
"Third parties are a critical part of the payments ecosystem, and the ecosystem continues to get more complex. Everybody at every step has to pay attention to data protection." Stoddard Lambertson of Visa during the RetailNOW Security panel
"You can't sit back and say, 'It's not going to happen to me because I don't have important data.' We have to put the resources in place to be protected." RSPA Security Advisor Nathan Sweaney
"15 years ago, our sales team was our marketing force, dropping off flyers. Today is all about digital presence and understanding why prospects are engaging with your emails and content. You should talk with your customers all the time, even when your rep isn't there. The most economical way to do that is through digital marketing automation." Jeremy Julian of VAR/ISV CBS NorthStar during his marketing breakout
Two more great marketing insights from Julian: "Create content once and exploit it often" and the simple definition of a nurture campaign: "Value, value, sell."
"There's a tremendous amount of opportunity in this industry for young people, but you really need to get after it." Dean Crotty, Chairman of the Board for VAR North Country Business Products, during the RetailNOW NextGEN Community panel discussion
"We put time and effort into training so millennials can grow with us instead of needing to job hop to develop themselves." North Country's Chelsey Paulson, who was also named RSPA Board Chair at RetailNOW, during the NextGEN discussion
"The technologies changing our industry the most are cloud, mobile, and AI. They're unfolding gradually and there's still so much to change." Nick Brunner of ISV eatOS during the NextGEN panel
"The advice I'd give to my younger self is take more risks and accelerate our company growth. I wish I had the EOS (Entrepreneurial Operating System) tool sooner. Also, I think you should read — read a lot. I put my head down and worked 80 hours a week instead of learning more." Rick Feuling of VAR/ISV RITE Enterprises during the NextGEN panel
"On a shooting range, everyone is polite. Respect your partners' boundaries." Anthony Ludmillin of Retail Management Hero at the RMH Partner Conference
"Always, always, always include a call to action on your blog posts." Brianna Moriarty of Star Micronics during her marketing breakout
My call to action for all RetailNOW attendees is to take initiative on what they learned and heard. If you don't, you'll be doing the same things the same way you did them last year, and you should expect to reap the same results … or worse. Don't sit still. Transform your business today.
---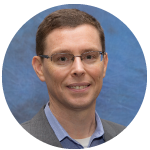 Jim Roddy
is the Vice President of Marketing for the
Retail Solutions Providers Association (RSPA)
. He has been active in the POS channel since 1998, including 11 years as the President of Business Solutions Magazine, six years as an RSPA board member, one term as RSPA Chairman of the Board, and several years as a business coach for VARs, ISVs, and MSPs. Jim is regularly requested to speak at industry conferences and he is author of Hire Like You Just Beat Cancer. For more information, contact
JRoddy@GoRSPA.org
.