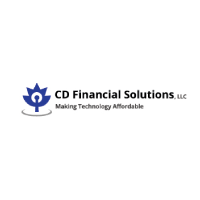 CD Financial Company, Inc.
CDFS Works For You
WE PROVIDE FLEXIBLE AND EASY EQUIPMENT FINANCING
CD Financial Solutions, LLC is a well-known provider of equipment financing to businesses throughout the United States. With over 40 years of experience and strong relationships with manufacturing partners, distributors, and service providers, CDFS has developed specialized processes and systems that can streamline the acquisition and post-installation support of new products and services that can help any sized business operate at optimal levels with the latest hardware and technology.
One stop shopping for equipment acquisition and financing, deployment and extended equipment support, including overnight replacement, during contract term. Merchant processing can be included in bundles offered.
We work with all vendors. We can either work with your vendors or introduce you to our partners.
Easy Administration – Fast approval process, simple documentation, dedicated support, and detailed reporting.
Finance all of your requirements into one low monthly payment. We frequently are able to include hard & soft costs including hardware, software, training, shipping, service & support, and a variety of other needed components.
Low monthly payments collected via ACH.
No automatic, fixed term renewals.
CDFS handles all sales & use and personal property taxes.
Finance Programs for Vendors
CDFS enables your organization to provide financing solutions to end users who need state-of-the-art equipment now but may want to conserve cash resources. Whether it's a large merchant or one-location, CDFS can provide a financing program that makes sense in many ways for you and your customers.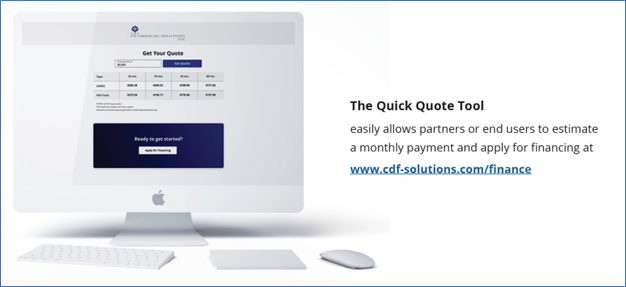 Other Products and Services