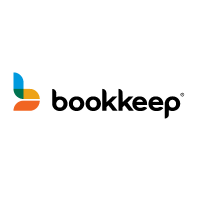 Bookkeep
Bookkeep enables professional accountants & bookkeepers to generate accrual-based summaries, post journal entries, and reconcile payment deposits automatically daily. Bookkeep accurately captures and summarizes financial data from sales channels and payment platforms into accounting platforms like QuickBooks Online, Xero, and Intacct.
Bookkeep integrates with 25+ channels and uses revenue accounting AI, to process your sales data and enables clients to set aside, file, and make payments automatically. It provides clean data each time, with no more missing transactions or duplicates. Never waste another minute with manual entries or adjustments.
Whether you or your clients are making 20, 200, or 2,000 sales a day, we'll summarize all your orders in one manageable journal entry each day.