B:y Jim Roddy, VP of Marketing at the RSPA
On the surface, the following question appears easy for VARs and ISVs to answer: How satisfied are your merchants with your customer service?
The answer is … you only know what they've told you. And because they're polite like most of us, you likely have a blind spot to their actual feelings and could be at risk of losing them to a competitor.
I state that with confidence because I've been working with VAR and ISV executives who have been surprised what their merchants have told them through the RSPA's Customer Health Checkup survey. As evidence to support my claim, here are some actual survey responses from merchants. You might want to sit down and take a Tylenol – things could get a little bumpy:
It is frustrating at times to deal with you. We have been lucky recently in terms of everything more or less working reliably, but when there are issues it takes forever to resolve them.
Emergency service (thankfully I don't have to use it often) nights and weekends, is often provided by a staff member who is not fully conversant with [name of software redacted].
Have had a scanner problem for weeks and have left multiple messages with no response.
Need to have support that will help and has solutions. Sometimes nothing happens at all. Just excuses and we figure a way to get through it.
System is awful. Calling customer service takes hours even days to get back to the business. Some reps have been rude and disrespectful, while others have been kind and helpful.
When a bug/problem occurs, report it and follow up with clients in a more timely fashion.
I think the monthly charges are outrageously priced. I feel that we are being taken advantage of because we have already paid for the system and now we are stuck.
Mistakes resulting in lost data, lost sales – no apologies, intact invoice.
Hardware is insanely priced and usually old, coupled with inflated line items especially for onsite service for tech support subscribers.
More prompt customer service. I realize you have your team on the road, but sometimes it's like playing phone-tag and [employee name redacted] sending to me to 3 extensions none of which land.
I have found some technical staff to be very impatient and dismissive.
With service I'd like to be able to talk to a rep immediately, not have to wait for a call back that never comes.
Old products, out of date. Blackmail type fees.
We received a new terminal we did not request and trying to get the old terminal returned became an EXTREME hassle!
It is your product and you need to be able to fix these things.
As painful as those are to read, what would be even worse is your customers feeling this way but not sharing their complaints with you. You can't go to work on fixing your weaknesses if you have a blind spot to them. If you never uncover that blind spot, your frustrated customers will move to another POS provider when the opportunity presents itself. This will significantly impact your sales, your profitability, and, over time, the viability of your business.
Besides revealing pain points, the Customer Health Checkup survey also helps VARs and ISVs uncover new opportunities within their merchants. These two real-world responses are examples of that:
We'll be looking for barcoding equipment this year, so we'll be facing another learning curve.
I am interested upgrading to a different system but not sure how to proceed.
All these customers had the solution provider's name, address, email, and phone number – and likely a sticker on their system imploring them to call anytime – but they didn't share their true feelings until the survey prompted them to.
If you think this process is time-consuming, don't fret about that. The Customer Health Checkup is easy to implement. RSPA staff creates the survey and the email messages for you, compiles your survey data and reviews it with you, and we also measure that information against other VARs and ISVs who have distributed this survey to their merchants. You'll not only gain new information from your customers, but you'll have the opportunity to compare your results against the industry average of POS solution providers.
Don't take it from me; the following comments are from VAR and ISV executives who have conducted a Customer Health Checkup with the RSPA over the past few months:
This is such a great tool to get an honest reading of how your customers feel about your company.
We have found that our customers are more honest with the survey (third party) than they might be with us in fear of retaliation.
We have been able to identify both our strengths and weaknesses, and it has been a great motivator for our team.
This is one of the best tools we use to keep our customers happy and also engaged in our success.
Helps us to really focus on our successes and where we align for the next year.
The Customer Health Checkup survey is one of our best tools to get the pulse of our customers and really be able to identify where we fail.
We have greatly benefited and made the changes necessary to help improve our product line and customer communication support services.
We've even taken this one step further and now solicit feedback/reviews after every service ticket we close and every sales demo we complete to try to be as on top of customer satisfaction as we can.
The Health Checkup shows us who are our strongest referral assets to help us grow.
The Customer Health Checkup has been invaluable. It's as important to your business as an annual visit to your doctor is for your personal health.
We really appreciate the candid feedback RSPA provides when we sit down after results have been compiled. The knowledge and insight into the industry and customer service in general makes the process that much more powerful.
I hope this doesn't come off as me trying to sell you something. The Customer Health Checkup is free for RSPA VAR and ISV members. We offer this service because the RSPA is super passionate about the health of the POS channel which is ultimately based upon the health of reseller and software developer organizations.
To get started with your Customer Health Checkup, all you need to do is reach out to me and let me know a good day and time for a 30-minute kickoff call. Your only time investment after that will be sending emails to your merchants and then setting aside one hour to review your results.
If you're interested, let's talk soon about keeping your business healthy. And maybe we can work together to generate for you a repeat of my all-time favorite Customer Health Checkup response from an overwhelmingly satisfied merchant:
Q: Why would you discontinue our relationship?
A: Death.
---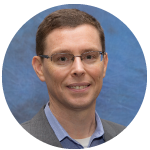 Jim Roddy
is the Vice President of Marketing for the
Retail Solutions Providers Association (RSPA)
. He has been active in the POS channel since 1998, including 11 years as the President of Business Solutions Magazine, six years as an RSPA board member, one term as RSPA Chairman of the Board, and several years as a business coach for VARs, ISVs, and MSPs. Jim is regularly requested to speak at industry conferences and he is author of Hire Like You Just Beat Cancer. For more information, contact
JRoddy@GoRSPA.org
.