by Jim Roddy, VP of Marketing at the RSPA
If you're over 40, your body has already taught you the lesson what worked in the past doesn't necessarily function the same way anymore. Same with recruiting employees. Remember the #1 recruiting tool 10 years ago? Newspapers. Today print classified ads are about as effective as inserting a floppy disk into an iPad.
So, what is working in 2020? Successful VARs and ISVs are implementing these five strategies to recruit employees:
Strategy #1: Employer Branding
List five words or phrases you want potential candidates to think of when they describe your company culture. Now look at your website – that's the first place candidates go to learn about your company after encountering your online job posting. From what you see and read on your site, do the words/phrases you listed come to mind?
If they don't, you need to revamp your site, plain and simple. Your website is the front porch to your business, and if it's in disrepair you'll repel would-be candidates, especially millennials. An example of a fresh, modern, attractive VAR website is Anthem Business Solutions in Tulsa, OK (and not just because they have a dedicated RSPA page). "Employer branding" is difficult to define, so I won't try any longer, but if you surf the Anthem website for three minutes right now, you'll get a feel for what I'm describing.
Strategy #2: Recruiting Agencies
Recruiters work, but only if you engage the right agency. Some go to work for you and hunt down qualified candidates who weren't looking for a new job. Other firms take your information, send you anyone they have on file who could possibly be a fit, and cross their fingers you'll hire one of those candidates so they can make their sales quota.
Engage in detailed conversations with headhunter firms before deciding to work with them. Learn how successful they've been (or haven't been) hiring for companies and positions similar to yours. Share in-depth what you're looking for in a candidate in terms of skill, personality, and character traits. Also make sure the recruiter is willing to comply with these five specifications:
Contingency fee structure (vs. retained recruiter)
Refund (or the firm continues to search) if a referred employee leaves within three months of being hired
Rate less than 25% of first-year base salary
Net 30 payment terms
Non-solicitation of your employees
Strategy #3: Employee Referrals
Referral programs won't yield as many résumés as job posts on employment websites, but the quality of candidates is often far superior. Your employees — those who know your culture best — are your #1 source for finding candidates who fit your organization. But you can't just announce "We've got a referral program!" and then watch quality candidates line up. Successful referral programs need these four elements:
A significant reward (such as $500-$1,000 in cash)
Frequent communication – through in-person meetings, 1-on-1 conversations, emails, handouts, and posters in your office
A passionate advocate/evangelist
Entertainment value; if promotion of your employee referral program isn't fun or humorous, your people will stop paying attention
Strategy #4: Client Referrals
Locally-based VARs often fail to take advantage of their community connections when hiring. Let's say you have 150 local merchant clients. That means you've built relationships with at least 300 eyes and ears who can connect you with potential candidates throughout your town. But just like employee referrals, you can't just tell your clients "We're hiring!" and expect them to fill your candidate funnel.
Your client referral program will need:
A written description of the skills, personality, and character traits you're seeking
A semi-significant reward: a cash bonus seems odd, but a free service or upgraded hardware peripheral could catch their interest
You telling everyone – everyone! – that you're hiring; you never know when a client's cousin, customer, or friend-of-a-friend might be a good fit
Strategy #5: Candidate Experience
You know how everything in retail is now based around the customer experience? That same principle applies to hiring. Candidates you engage with can encourage other potential new hires to apply with you – or they can steer them away. Your goal for all candidates (even those you don't hire) should be they feel your company exuded professionalism. You can accomplish that by executing on these actions:
Check for applicant emails at least daily; reply to them immediately
Greet candidates by name when they arrive
Offer a beverage
Be on time for the start of the interview
Be prepared with specific questions
Make the interview a conversation, not an interrogation
Expose them to the difficulties of the job; they'll respect you for being frank with them
Follow-up promptly no matter the next step
Be candid about their aversions; offer guidance for how they can improve
The final ingredient for you to mix with these strategies is to be relentless. There is no recruiting "silver bullet." One job posting might not attract you the salesperson you want, and one referral contest might not either. You need to execute these strategies repeatedly until you find the right person who will fill your open position and elevate your organization.
Don't feel you need to navigate your hiring challenges alone. The RSPA's VAR and ISV Advisory Services provide members with recruiting assistance at no charge. One VAR member we worked with recently landed its ideal candidate soon after we counseled them on best practices for job postings and pre-employment interviews. Reach out to me to learn more about how the RSPA can help you.
Happy Hiring!
---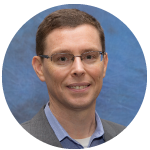 Jim Roddy
is the Vice President of Marketing for the
Retail Solutions Providers Association (RSPA)
. He has been active in the POS channel since 1998, including 11 years as the President of Business Solutions Magazine, six years as an RSPA board member, one term as RSPA Chairman of the Board, and several years as a business coach for VARs, ISVs, and MSPs. Jim is regularly requested to speak at industry conferences and he is author of Hire Like You Just Beat Cancer. For more information, contact
JRoddy@GoRSPA.org
.