By: Jim Roddy, VP of Marketing at the RSPA
RSPA Inspire, the association's annual leadership conference held this year Jan. 26-29 at the Grand Hyatt Baha Mar in Nassau, Bahamas, traditionally provides executive-level education from the stage. But one question a panel or speaker can't fully answer is "Who are the new solution providers?" that will backfill for retail IT resellers who are retiring, merging, or selling. The answer to that question can be found in the audience – the new faces that are engaging with the retail IT channel.
When RSPA Chairperson Chelsey Paulson of VAR North Country Business Products opened Inspire 2020 asking first- or second-time attendees to raise a hand, I wasn't sure how many would go up. But many did; I would estimate 15-20% of the nearly 200 in attendance were Inspire neophytes. I have anecdotal evidence as well. During the Welcome Reception I introduced to Inspire regulars executives from FastSensor, advertised as the first AI-powered customer behavior tracking solution, and Up n' go Pay, a product that allows guests to pay at the table using their phone without downloading an app. When Paulson asked veteran Inspire attendees to take a selfie with first-timers, I connected with Andrew Faulkner of Staley Technologies, a VAR that goes well beyond POS to offer hosted solutions, digital signage, drive-thru ordering, firewalls, online ordering, menu management, inventory management, automated email marketing services, and managed services to the hospitality and retail verticals. And as I'm typing this blog post (at 7:00 AM prior to an Inspire education session) Travis Hare of VAR DCR in Nashville stopped to chat with me and shared that he's not only educating himself through industry events – showing up early and asking questions – but he's also pursuing his MBA at Bethel University (Tenn.). 
Those, my friends, are the leading edge, high-initiative solution providers of 2020 and beyond. Get to know them, understand how they tick, partner with them, and move your organization forward.
– – – – – – – – – – – – – – – – – –
I captured quotes on four of the major topics presented at Inspire during the morning education sessions:
The Privilege & Responsibility of Leadership
"There has to be a reason you want to work at a small company like ours. If you care about titles, we're not a fit. We cater to individuals who want to roll their sleeves up and be a meaningful part of the team." Matt Kramer, DCRS
"Your natural leadership strengths are like the four corners of a puzzle. Know where the corners are first and then build from there." Chelsey Paulson, North Country Business Products
"Open dialogue educates your employees and empowers them to solve problems. When you're problem solving, did you do the right thing for the customer, the company and the employee?" Jennifer Trichel, NCR Dallas
Marketing & Lead Generation
"You have to deliver value through your emails. Offer a white paper, an article on "5 Ways To ___" … some valuable content that gives you the opportunity to talk with them. If all you do is sell, sell, sell, they'll unsubscribe." Jeremy Julian, CBS NorthStar
"Leads are like ice cubes. If you don't pick it up right away, it will melt and evaporate, and then it's like that ice cube never existed. You need to reach out to your leads multiple times to try to pick up that ice cube." Mark Fraker, BlueStar
On trade show best practices:
"Understand your target audience and give the prospect a reason to talk to you at that show. We have an e-book and a press release that goes out before every trade show." Julian
"Prior to a show, we have our staff tell us the three objectives they hope to accomplish at that event. After the show, they give us the results of what happened on those executables. And don't text when you're in the booth. Put it in your pocket. Don't wait for visitors to come to you." Fraker
VAR Sales Compensation
The reason RSPA hosted a nearly two-hour long VAR sales compensation session at Inspire was to dive deep into a topic that can't be effectively addressed in a surface-level format. I'll share a few quotes below but if you want some real meat on reseller sales comp, download the 2020 RSPA VAR Sales Compensation Study that was first revealed to Inspire attendees Jan. 28.
"You can create a comp plan that uses ongoing residuals as a golden handcuff. But that's where it can get dangerous. You have to retain the rep but make sure they're motivated to keep selling more." Hunter Allen, Cervion Systems
"We've had to smooth out the bumps that come with SaaS sales with a higher base. We also make sure reps can get some very nice bonuses to impact their life if they hit their numbers." Mike Nicholson, POSitive Technologies/OpSuite
"Don't make your sales compensation so complex that it takes you a week to figure out what you have to pay every two weeks." Murray Bartholome, Midwest POS/NCR
What's Next in Retail IT?
"We're playing in a game where you can lose. But when the threats are big, so are the opportunities." Brad Holaway, NexTouch
"Merchants assume if they put in self-service kiosks that their customers will figure it out. There should be personnel to show them how to use the technology. You need to market the new technology or people won't adopt it." Anthony Presley, TRUNO
"Study what's happening outside the interaction to understand where you should put the kiosks and how many there should be. The answer is different for every merchant." Kalon Welch, FastSensor
"A lot of merchants are looking to adopt kiosk for the right reasons, and some are doing it to be reactive. We tell them they shouldn't buy self-service technology until they've thought all the way through the application." David Gosman, HP
"A mistake many of us make when talking ROI on kiosks is labor savings. But the main ROI with our major customer and SMB customers is the customer experience. Kiosks can free up the line at the customer service desk." Andrew Faulkner, Staley Technologies
---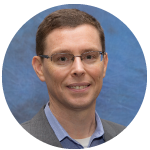 Jim Roddy
is the Vice President of Marketing for the
Retail Solutions Providers Association (RSPA)
. He has been active in the POS channel since 1998, including 11 years as the President of Business Solutions Magazine, six years as an RSPA board member, one term as RSPA Chairman of the Board, and several years as a business coach for VARs, ISVs, and MSPs. Jim is regularly requested to speak at industry conferences and he is author of Hire Like You Just Beat Cancer. For more information, contact
JRoddy@GoRSPA.org
.