In Episode 21 of "The Trusted Advisor," the RSPA's Jim Roddy talks with Dan Jablons, owner of the technology consultant group Retail Smart Guys. Jablons has perhaps the most interesting resume in the retail IT channel: he's worked with major retailers such as Walmart, Target, Jimmy Choo, and Oakley, along with many SMB retailers, plus he's an actor, writer, director, and musician. Among Jablons' credits are the HBO hit Curb Your Enthusiasm, over 20 films, and TV commercials for Facebook, Little Caesars, Go To Meeting, Samsung, and more. On the pod, Jablons explains how he balances acting with running a solution provider, the importance of solving problems vs. only offering technology, and how open-to-buy services are core to the Retail Smart Guys' success.
"The Trusted Advisor," powered by the Retail Solutions Providers Association (RSPA), is a content series designed specifically for point of sale resellers and software developers. Our goal is to educate you on the topics of leadership, management, hiring, sales, and other small business best practices. For more insights, visit the RSPA blog at www.GoRSPA.org.
Watch Episode 21 now:
"The Trusted Advisor" is also available on Apple Podcasts, Stitcher and Spotify, subscribe today!
---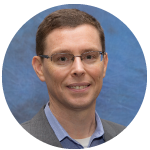 Jim Roddy
is the Vice President of Sales & Marketing for the
Retail Solutions Providers Association (RSPA)
. He has been active in the POS channel since 1998, including 11 years as the President of Business Solutions Magazine, six years as an RSPA board member, one term as RSPA Chairman of the Board, and several years as a business coach for VARs, ISVs, and MSPs. Jim is regularly requested to speak at industry conferences and he is author of Hire Like You Just Beat Cancer. For more information, contact
JRoddy@GoRSPA.org
.