By: Jim Roddy, VP of Marketing at the RSPA
The typical format for "RSPA Recommended Read" blog posts includes key passages from the book followed by a 0-to-10 rating. Today will be different as we instead share highlights from the book Multipliers: How the Best Leaders Make Everyone Smarter through the perspectives of RSPA Academy Book Club members.
Every few weeks, a group of RSPA members connect via conference call to discuss a book relevant to channel executives in the retail IT industry. The group – which is open to all members – allowed me to listen in on their recent discussion of Multipliers. Below are some of their top observations originally shared on my Twitter feed:
Some of the best ideas in our department come from people who don't speak up. I encourage them if they are hesitant to speak up in our small group meetings to track me down for a 1-on-1.
Training and professional development around discussing opposite points of view in a group setting are important. That one voice afraid to speak up can make a big difference.
In your organization, every voice should count.
As leaders, we need to encourage that person who spoke up to keep doing that. When people begin to go outside their comfort zone and participate, that affirmation from a leader can go a long way.
Help employees to understand what they should do. Don't tell them what to do.
Be more detailed when discussing with an employee what the deliverable is. That can prevent you from micromanaging. Don't be vague when you assign projects.
Building a system is a living thing – keep updating it as you and your team learn more. It should be a tool to help your team do their job, not just a management tool.
If you are mentoring and coaching properly, you still have responsibility. I'm giving my employee ownership to do the job, but I don't disengage from them or the project. Then give the employee the credit when the job goes well.
There is a time for micromanaging: when somebody isn't "getting" it and you need to course correct. There's a time for coaching and a time for development, but you have customers and things that need to get done in some situations.
VAR executive: "I pace-set too much – I frame the problem, create the plan to solve, set the execution time frame, and set expectations too high. Then I look back and see that not everybody is following my plan."
Vendor executive: "What resonated with me was there are unintended consequences of coming to the rescue and answering every group email. You're not letting your people develop."
VAR executive: "While I'm going to put some pressure on my team for their own good, I need to guide them to take initiative as well. If they want it, too, that will multiply the Multiplier effect."
VAR executive: "I need to stay an optimist with my team. Recently I've been the opposite. I have to put forth the right attitude all of the time. You can still signal the struggle and that we have challenges ahead but remain optimistic as well."
Executive: "Watching your employees make mistakes is uncomfortable – that's one of the hardest things for me. I don't want failure and don't like to watch it, but it has to happen so they can learn from it."
VAR executive: "There's a difference between mistakes and experiments. A mistake would be forgetting to set a client up for auto-batching. Experimenting is trying something new and it doesn't work. You handle those in different ways."
VAR exec: "We divide mistakes by 'on stage' and 'off stage.' It's OK for them to fall on their butt off stage."
VAR executive: "The whole point of this book is to get more out of your resources than you're getting from them today. Get your people to take more initiative and make their time at work count."
You can purchase a copy of Multipliers here. For a full immersion in retail IT channel leadership, be sure to register for RSPA Inspire 2020, Jan. 26-29, in Nassau, Bahamas. Day of 1 Inspire will focus on The Privilege & Responsibility of Leadership featuring a panel of industry executives discussing Leadership Inside the SMB World, a keynote about Generations & Leadership by Jeff Havens, and a Leadership in Action attendee workshop.
---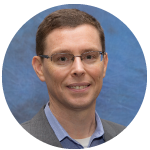 Jim Roddy
is the Vice President of Marketing for the
Retail Solutions Providers Association (RSPA)
. He has been active in the POS channel since 1998, including 11 years as the President of Business Solutions Magazine, six years as an RSPA board member, one term as RSPA Chairman of the Board, and several years as a business coach for VARs, ISVs, and MSPs. Jim is regularly requested to speak at industry conferences and he is author of Hire Like You Just Beat Cancer. For more information, contact
JRoddy@GoRSPA.org
.