By: Jim Roddy, VP of Sales & Marketing at the RSPA
I was never big enough, strong enough, or skilled enough to play in the NFL, but I have been mentored by Pro Football Hall of Fame Coach Don Shula, who passed away May 4 at age 90. Ten years ago, I read Everyone's A Coach: Five Business Secrets for High-Performance Coaching, co-authored by Shula and management guru Ken Blanchard.
In honor of Shula, who many consider the ultimate coach, I'd like to share with you some the book's most insightful passages:
Effective leaders stand for something. Never compromise your beliefs.
Effective leaders, and the people and teams they coach, are ready to change their game plan when the situation demands it.
Effective leaders have high integrity and are clear and straightforward in their interactions with others. Walk your talk.
Everything I do is to prepare people to perform to the best of their ability. And you do that one day at a time. – Shula
Blanchard to his employees: If you don't grow, you go. We all have to strive to continually get better.
A river without banks is a puddle. Like those riverbanks, a good coach provides the direction and concentration for performers' energies, helping channel all their efforts toward a single desired outcome. – Shula
Great coaches want to win, but they don't fall apart when they lose. – Blanchard
As long as you have credibility, you have leadership. Credibility is your people believing that what you say is something they can hang their hat on. – Shula
Overlearning: the players are so prepared for a game that they have the skill and confidence needed to make that big play. Constant practice, constant attention to getting the details right every time. – Shula
Goal setting only starts good behavior. It's the follow-up – the attention to detail and the monitoring and the coaching – that makes it happen. – Blanchard
As a coach, if you let errors go unnoticed, you'll ensure that more of them will occur. – Blanchard
The important thing is not just being intense but focusing that intensity on the things that matter. – Blanchard
Never let your mood determine how you respond to a person. – Shula
One thing I never want to be accused of is not noticing. – Shula
Effective leaders are clear and straightforward in their interactions with others. If people can't have job security today, they want honesty. – Blanchard
Softening a blow is not one of my gifts. I approach things in a straightforward way – sit down and look the guy in the eye and say, "This is what I think. You may not agree with it. But this is the way I feel, and this is why I am doing it. I know it's tough to swallow, but I just want you to try to understand what I'm thinking and what my purpose is." – Shula
A sense of humor permits you to accept criticism without getting consumed by it. – Shula
You haven't learned a thing until you can take action and use it. – Shula & Blanchard
RSPA Recommended Read Rating: 10/10
Did any of that advice seem out-of-date or out-of-touch to you? Me neither. You would never know that Everyone's A Coach was published in 1995 – a quarter century ago. Coaching excellence withstands the test of time.
In the book, Shula listed his five coaching beliefs that are as true today as they were when he hung up his helmet and took his first coaching job in charge of the defensive backs at the University of Virginia in 1958:
Keep winning and losing in perspective
Lead by example
Go for respect over popularity
Value character as well as ability
Work hard but enjoy what you do
This is the first (and possibly only) time I rate a book a perfect 10. I do that not just to laud what's between the front and back covers of Everyone's A Coach, but to also pay tribute to Shula's undefeated 1972 Miami Dolphins, the only perfect team in NFL history.
Thanks for your guidance, Coach Shula, and rest in peace. "Well done, my good and faithful servant."
---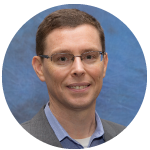 Jim Roddy
is the Vice President of Sales & Marketing for the
Retail Solutions Providers Association (RSPA)
. He has been active in the POS channel since 1998, including 11 years as the President of Business Solutions Magazine, six years as an RSPA board member, one term as RSPA Chairman of the Board, and several years as a business coach for VARs, ISVs, and MSPs. Jim is regularly requested to speak at industry conferences and he is author of Hire Like You Just Beat Cancer. For more information, contact
JRoddy@GoRSPA.org
.