By: Jim Roddy, VP of Marketing at the RSPA
For the past 10+ years, I've dedicated time each week to leadership-based reading. I've kept track of the highest-quality books to compile "Roddy's Recommended Reading," a list I first shared publicly three years ago and have updated annually since then. The list has expanded to 158 books thanks to recommendations from many of my friends in the retail IT channel.
Over the past 12 months, I've read 18 additional books, each new title identified on the list below with an asterisk (*). Seven of the 18 additions to my recommended reading list fit under the category of General Business & Strategy, which seems about right for what the POS channel is facing these days. Four books were added under the Sports-Themed category, which seems about right for what an ex-athlete like me is facing these days (i.e. living vicariously through others because I can't jump anymore).
I understand that channel executives – especially in smaller orgs – don't have time to read as much as they would like, so I've created shortcuts for you. For most every title on this list, I've compiled notes featuring best quotes from the book, so if you want to sneak a peek at that information just let me know.
Roddy's Recommended Reading is categorized by subject and then listed in alphabetical order. In another year, I'll update this list again so you can see what else I've discovered. Best of luck on your journey to become a dedicated leader and reader!
* denotes new addition to this year's list
Customer Service
Answering the Ultimate Question – Laura Brooks and Richard Owen
Delivering Happiness: A Path to Profits, Passion, and Purpose – Tony Hsieh
(The) Loyalty Effect – Fred Reichheld
Loyalty Rules: How Today's Leaders Build Lasting Relationships – Fred Reichheld
Raving Fans: A Revolutionary Approach to Customer Service – Ken Blanchard and Sheldon Bowles
General Business & Strategy
*(The) Advantage: Why Organizational Health Trumps Everything Else in Business – Patrick Lencioni
(The) Art of War – Sun Tzu
(The) Automatic Customer: Creating a Subscription Business in Any Industry – John Warrillow
Blue Ocean Strategy – W. Chan Kim and Renee Mauborgne
Built To Last – Jim Collins and Jerry Porras
Built To Sell: Creating a Business That Can Thrive Without You – John Warrillow
Creating Competitive Advantage – Jaynie Smith and William Flanagan
(The) Creation of Wealth: The Tatas from the 19th to the 21st Century – R.M. Lala
Double Digit Growth: How Great Companies Achieve It No Matter What – Michael Treacy
Double Your Profits in 6 Months or Less – Bob Fifer
(The) Driving Force: Extraordinary Results with Ordinary People – Peter W. Schutz
Dual Transformation: How to Reposition Today's Business While Creating the Future – Scott D. Anthony, Clark G. Gilbert and Mark W. Johnson
(The) E-Myth Revisited – Michael Gerber
Escape Velocity: Free Your Company's Future from the Pull of the Past – Geoffrey A. Moore
Everybody Lies: Big Data, New Data, and What the Internet Can Tell Us About Who We Really Are – Seth Stephens-Davidowitz
From Impossible to Inevitable: How Hyper-Growth Companies Create Predictable Revenue – Aaron Ross and Jason Lemkin
Getting To Plan B – John Mullins and Randy Komisar
*(The) Goal: A Process of Ongoing Improvement – Eliyahu M. Goldratt and Jeff Cox
Good To Great – Jim Collins
Great By Choice – Jim Collins and Moren Hansen
(The) Great Game of Business – Jack Stack
Grow: How Ideals Power Growth and Profit at the World's Greatest Companies – Jim Stengel
How The Mighty Fall – Jim Collins
In Search of Excellence: Lessons from America's Best Run Companies – Thomas J. Peters and Robert H. Waterman
*Innovation Made Simple – Jeff Havens
Made To Stick: Why Some Ideas Survive and Others Die – Chip Heath and Dan Heath
*Maverick: The Success Story Behind the World's Most Unusual Workplace – Ricardo Semler
*Nine Lies About Work: A Freethinking Leader's Guide to the Real World – Marcus Buckingham and Ashley Goodall
Nuts!: Southwest Airlines' Crazy Recipe for Business and Personal Success – Kevin and Jackie Frieberg
On The Edge with Jim Roddy: Practical Advice for High-Initiative, Growth-Oriented VARs and ISVs – Jim Roddy
Peak: How Great Companies Get Their Mojo from Maslow – Chip Conley
Pour Your Heart Into It: How Starbucks Built a Company One Cup at a Time – Howard Schultz and Dori Jones Yang
(The) Power of Moments: Why Certain Experiences Have Extraordinary Impact – Chip and Dan Heath
*Pre-Suasion: A Revolutionary Way to Influence and Persuade – Robert Cialdini
Restauranteur: Protect Your Profits! Discover Restaurant Scams and Technology Solutions – Don Potter
Roadside MBA: Back Road Lessons for Entrepreneurs, Executives, and Small Business Owners – Michael Mazzeo, Paul Oyer, and Scott Schaefer
Scaling Up: How a Few Companies Make it … and Why the Rest Don't – Verne Harnish
(The) Search: How Google and its Rivals Rewrote the Rules of Business – John Battelle
(The) SEI Way: Values and Practices of a Growing Company – Ron Alvesteffer, CEO, Service Express Inc.
Simplify – Richard Koch and Greg Lockwood
Small Giants: Companies That Choose to Be Great Instead of Big – Bo Burlingham
Switch: How to Change When Change is Hard – Chip Heath and Dan Heath
Technology-as-a-Service Playbook: How to Grow a Profitable Subscription Business – Thomas Lah and J.B. Wood
*(The) Third Wave: An Entrepreneur's Vision of the Future – Steve Case
(The) Toilet Paper Entrepreneur – Mike Michalowicz
Who Says Elephants Can't Dance?: Inside IBM's Historic Turnaround – Lou Gerstner
Hiring
Hire Like You Just Beat Cancer – Jim Roddy :)
Hire With Your Head – Lou Adler
Hiring The Best: A Manager's Guide to Effective Interviewing and Recruiting – Martin Yate
Who: The "A" Method for Hiring – Geoff Smart and Randy Street
Leadership
*(The) 5 Dysfunctions of a Team – Patrick Lencioni
Authentic Leadership – Bill George
Influence – Robert Cialdini, Ph.D.
Jack: Straight From The Gut – Jack Welch with John Byrne
Jack Welch and the 4Es of Leadership – Jeffrey Krames
Leaders Eat Last: Why Some Teams Pull Together and Others Don't – Simon Sinek
Leadership And The One Minute Manager – Ken Blanchard, Patricia Zigami and Drea Zigami
(The) Leadership Handbook: 26 Critical Lessons Every Leader Needs – John Maxwell
*Leadership in Turbulent Times – Doris Kearns Goodwin
Lean In: Women, Work, and the Will to Lead – Sheryl Sandberg
Many Parts, One Body: Healthier Leaders, Healthier Teams, A Healthier You – Rubi Ho
Multipliers: How the Best Leaders Make Everyone Smarter – Liz Wiseman
(The) Power of Thanks – Eric Mosley and Derek Irvine
(The) Power of Your Leadership: Making a Difference with Others – John C. Maxwell
(The) Servant: A Simple Story About the True Essence of Leadership – James C. Hunter
Servant Leadership: A Journey into the Nature of Legitimate Power & Greatness – Robert K. Greenleaf
Start With Why: How Great Leaders Inspire Everyone to Take Action – Simon Sinek
Superbosses: How Exceptional Leaders Master the Flow of Talent – Sydney Finkelstein
Then Darkness Fled: The Liberating Wisdom of Booker T. Washington – Stephen Mansfield
Think and Grow Rich – Napoleon Hill
Management
2-Second Lean: How to Grow People and Build a Lean Culture – Paul A. Akers
30 Reasons Employees Hate Their Managers – Bruce Katcher
(The) Carrot Principle – Adrian Gostick and Chester Elton
Execution: The Discipline of Getting Things Done – Larry Bossidy and Ram Charan
Extreme Ownership: How U.S. Navy Seals Lead and Win – Jocko Willink and Leif Babin
First Break All The Rules: What the World's Greatest Managers Do Differently – Marcus Buckingham and Curt Coffman
*How Did That Happen? Holding People Accountable for Results the Positive, Principled Way – Roger Connors and Tom Smith
How To Be A Great Boss – Gino Wickman and Rene Boer
(The) Ideal Team Player: How to Recognize and Cultivate the Three Essential Virtues – Patrick Lencioni
I Quit But Forgot To Tell You – Terri Kabachnick
It's Your Ship: Management Techniques from the Best Damn Ship in the Navy – Captain D. Michael Abrashoff
Manager Of Choice – Nancy Ahlrichs
(The) One Minute Manager – Ken Blanchard and Spencer Johnson
Ownership Thinking – Brad Hams
(The) Oz Principle: Getting Results Through Individual and Organizational Accountability – Roger Connors, Tom Smith and Craig Hickman
Quiet: The Power of Introverts in a World that Can't Stop Talking – Susan Cain
Talent Is Overrated: What Really Separates World-Class Performers From Everybody Else – Geoff Colvin
Telling Ain't Training: How You and Your Learners Can Achieve Astonishing Results – Harold D. Stolovitch and Erica J. Keeps
Traction: Get a Grip on Your Business – Gino Wickman
What People Want: A Manager's Guide to Building Relationships That Work – Terry Bacon
Winning Well: A Manager's Guide to Getting Results Without Losing Your Soul – Karin Hurt and David Dye
Personal Development
5 Laws That Determine Life's Outcomes – Brett Harward
(The) 7 Habits of Highly Effective People: Powerful Lessons in Personal Change – Stephen Covey
(The) Anatomy of Peace: Resolving the Heart of Conflict – The Arbinger Institute
Barking Up The Wrong Tree: The Surprising Science Behind Why Everything You Know About Success Is (Mostly) Wrong – Eric Barker
Crazy Busy: A (Mercifully) Short Book About a (Really) Big Problem – Kevin DeYoung
Crucial Conversations: Tools for Talking When Stakes Are High – Kerry Patterson, Joseph Grenny, Ron McMillan, and Al Switzler
Decisive: How to Make Better Choices in Life and Work – Chip Heath and Dan Heath
Difficult Conversations – Douglas Stone, Bruce Patton, and Shelia Heen
Disrupt You! Master Personal Transformation, Seize Opportunity, and Thrive in the Era of Endless Innovation – Jay Samit
Do You Talk Funny? 7 Comedy Habits to Become a Better (and Funnier) Public Speaker by David Nihill
(The) Energy Bus – Jon Gordon
How To Get Control Of Your Time And Your Life – Alan Lakein
How To Win Friends and Influence People – Dale Carnegie
Make Your Bed: Little Things That Can Change Your Life … and Maybe Change the World – Admiral William H. McRaven
*Mastering Executive Presence: Career-Advancing Communication and Presentation Skills – Jennifer Vautier and John J. Vautier
Mindset: The New Psychology of Success – Carol S. Dweck, Ph.D.
Nice Bike: Meaningful Connections on the Road of Life – Mark Scharenbroich
(The) Obstacle Is The Way: The Timeless Art of Turning Trials into Triumph – Ryan Holiday
Speak As Well As You Think: An Executive's Guide to Excellence in Public Speaking – John M. Vautier and John J. Vautier
StrengthsFinder 2.0 – Tom Rath
Twelve Pillars – Jim Rohn and Chris Widener
(The) Wisdom and Teachings of Stephen R. Covey
You2: A High Velocity Formula for Multiplying Your Personal Effectiveness in Quantum Leaps – Price Pritchett, Ph.D.
Sales & Marketing
(The) 22 Immutable Laws of Marketing – Al Ries and Jack Trout
(The) Challenger Customer: Selling to the Hidden Influencer Who Can Multiply Your Results – Brent Adamson, Matthew Dixon, Pat Spenner, and Nick Toman
(The) Challenger Sale: Taking Control of the Customer Conversation – Matthew Dixon and Brent Adamson
Crossing the Chasm: Marketing and Selling Disruptive Products to Mainstream Customers – Geoffrey A. Moore
Let's Get Real Or Let's Not Play: Transforming the Buyer/Seller Relationship – Mahan Khalsa and Randy Illig
*Marketing Your Dreams: Lessons in Business and Life from Bill Veeck, Baseball's Marketing Genius – Pat Williams and Michael Weinreb
*Permission Marketing: Turning Strangers into Friends and Friends into Customers Hardcover – Seth Godin
Smart Prospecting That Works Every Time! – Michael Krause
(The) Trusted Advisor – David Maister
Sports-Themed
(The) Carolina Way – Dean Smith, Gerald Bell, and John Kligo
Coach K's Little Blue Book: Lessons from College Basketball's Best Coach – Barry Jacobs
Coach Wooden's Pyramid of Success – John Wooden and Jay Carty
(The) Essential Wooden: A Lifetime of Lessons on Leaders and Leadership – John Wooden and Steve Jamison
Everyone's A Coach – Ken Blanchard and Don Shula
*Great Teams: 16 Things High-Performing Organizations Do Differently – Don Yeager
Hard Work – Roy Williams and Tim Crothers
How Lucky You Can Be: The Story of Coach Don Meyer – Buster Olney
How To Be Like Coach Wooden: Life Lessons from Basketball's Greatest Leader – Pat Williams
*(The) Last Amateurs: Playing for Glory and Honor in Division I College Basketball – John Feinstein
*(The) Road to 138: The Inside Story of the Insanely Fast, Record-Breaking Grinnell Pioneers – Ross Preston
Rudy's Insights For Winning In Life – Rudy Ruettiger
*Run To The Roar: Coaching to Overcome Fear – Paul Assaiante and James Zug
Russell Rules: 11 Leadership Lessons from the 20th Century's Greatest Winner – Bill Russell with David Falkner
Walk-On: Life From the End of the Bench – Alan Williams
(The) Wisdom of Walk-Ons: 7 Winning Strategies for College, Business, and Life – Dr. Paul Corona
Miscellaneous
(The) Audacity of Hope – Barack Obama
Before You Join a Board – John Balkom
Blink: The Power of Thinking Without Thinking – Malcom Gladwell
Dead On Arrival: How to Avoid the Legal Mistakes that Could Kill Your Startup – Roger Royse
*Dreams from My Father: A Story of Race and Inheritance – Barack Obama
Drive: The Surprising Truth About What Motivates Us – Daniel Pink
(The) Last Lecture – Randy Pausch with Jeffrey Zaslow
(The) Millionaire Next Door – Thomas Stanley and William Danko
Mother Teresa: Her Essential Wisdom – Carol Kelly-Gangi
Professor Wellstone Goes To Washington: The Inside Story of a Grassroots U.S. Senate Campaign – Dennis McGrath and Dane Smith
Race For Relevance: 5 Radical Changes for Associations – Harrison Coerver and Mary Byers
Tao Te Ching: The Book of the Way and How it Manifests Itself in the World – new English version by Stephen Mitchell
(The) Tipping Point: How Little Things Can Make a Big Difference – Malcom Gladwell
Wherever Men Trade: The Romance of the Cash Register – Isaac Marcosson
---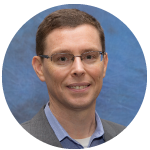 Jim Roddy
is the Vice President of Marketing for the
Retail Solutions Providers Association (RSPA)
. He has been active in the POS channel since 1998, including 11 years as the President of Business Solutions Magazine, six years as an RSPA board member, one term as RSPA Chairman of the Board, and several years as a business coach for VARs, ISVs, and MSPs. Jim is regularly requested to speak at industry conferences and he is author of Hire Like You Just Beat Cancer. For more information, contact
JRoddy@GoRSPA.org
.