By: Jim Roddy and Chris Arnold, RSPA
Determining the best marketing plan during normal times is stressful for channel executives, so how do they react amid a global pandemic and economic crisis? To answer that question, we asked members of the RSPA Marketing Committee during the group's April 14 meeting what principles, strategies, and tactics they're embracing during COVID-19. Below are insights from five members who shared their thoughts.
Alejandro Swaby, Director of Sales, Cervion Systems
We're focusing on "farming" with our current customers and asking them how we can help.
We've featured successful restaurant customers on our social feed – a pizza restaurant in New Jersey that did $9,000 one night in just online sales, a brewery in Pennsylvania that sold out of their meal kits in less than an hour.
We learn about those success stories during our team sales meetings. We usually meet once a week, but these last few weeks we get together for 15 minutes every morning to talk about what we're hearing from our customers.
Usually success stories take time to generate, but recently our customers are happy to tell everyone they're open for business.
We're staying positive with our messaging although even though our company and many customers are being negatively impacted by the situation. We're publishing blogs about online ordering and contactless payments.
Breanna Brown, Global Marketing Manager, APG Cash Drawer
When the crisis hit, our marketing plan went out the window. Now isn't the time for advertising. People don't care about products right now. Their primary concern is staying in business.
Be empathetic. Ask what your customers need instead of thinking about what products you want to sell. Lead with thought leadership and helpful information, not your products. Help your customer build their business and their community back up. Providing resources and tools that add value in a crisis lends authenticity to your business and builds trust.
Be mindful with your imagery. Don't show people in large crowds, shaking hands, etc.
This is also a time to step back, evaluate, and map out your marketing plans. How will your company and your messaging be reframed in the "new normal" after COVID-19?
Colin Martin, General Manager, Vigilix
For the rest of 2020, we've adopted a mantra of "partnership over profits." We have discounts for customers and prospects who need our service but are struggling financially. We've negotiated discounts with our vendors so we can pass them along to our customers.
We've communicated these new offerings mostly over the phone. For the past two or three weeks it's been call after call after call. We need to have a personal touch with our customers to see how they're doing.
Caitlin Roenker, Marketing and Business Development Manager, BlueStar
I've seen many of our vendor lines choose to shift their messaging towards "good will" content. BlueStar has focused on supporting all the self-service solutions that may help the businesses impacted by the COVID-19 pandemic.
We've built COVID-19 solutions packages with hardware and software (e.g. contactless payments and online ordering for restaurants) and making sure our partners are aware of those.
We say, "during this time, this might be helpful." We're giving helpful guidance, not pushing products.
Stephanie Hayman, Marketing Manager, Global Payments
We're focusing on partnerships and customer service. It's important to be sensitive and empathetic to your partners. You need to recognize they're having a tough time.
We're using "softer" language – no hard sales pitches in our headlines.
We're also softening our imagery and trying to make campaigns align with people's feelings. We're not showing smiling people in crowds celebrating and shaking hands. We're instead using photos with one or two people on a computer.
For additional VAR/ISV insights and best practices related to the coronavirus pandemic, visit the RSPA COVID-19 Resource Center here.
---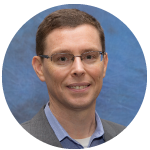 Jim Roddy
is the Vice President of Marketing for the
Retail Solutions Providers Association (RSPA)
. He has been active in the POS channel since 1998, including 11 years as the President of Business Solutions Magazine, six years as an RSPA board member, one term as RSPA Chairman of the Board, and several years as a business coach for VARs, ISVs, and MSPs. Jim is regularly requested to speak at industry conferences and he is author of Hire Like You Just Beat Cancer. For more information, contact
JRoddy@GoRSPA.org
.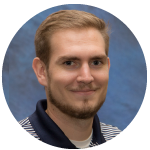 Chris Arnold
is the Marketing Communications Manager for the
RSPA
.
He plays a key role in the planning and execution of the RSPA's comprehensive and ongoing communication plan, including management of the
RSPA Community IQ Resource Center
and RSPA social media accounts. Chris joined the RSPA in 2017 after graduating from West Virginia University with a B.S. in journalism, majoring in strategic communications with a minor in business administration. For more information, contact
CArnold@GoRSPA.org
.