By: Jim Roddy, VP of Marketing at the RSPA
I'm a huge fan of channel companies taking the initiative to launch new ideas to benefit their VARs and ISVs, so you can guess how I feel about Toshiba introducing two partner roadshows this year. I shared with you on this blog insights from their Aug. 28 event in Center City Philadelphia and felt compelled to publish this "addendum" featuring six nuggets of wisdom I picked up at Toshiba's Sept. 25 roadshow at Stubb's BBQ in downtown Austin, TX. Both events attracted resellers in the retail, grocery, and hospitality verticals from the U.S. and Canada to hear updates on Toshiba's channel program and new technology offerings.
The first VAR I talked with in Austin said his #1 challenge is hunting for new ISV partners, a result of shakeups that impacted his current (and now-former) software providers. He said his leadership team is committed to reselling no fewer than three different software brands – not just because they offer different applications, but to ensure the VAR has options should one provider make changes that negatively impact their business. His team is conducting their due diligence but no matter how deeply they investigate each vendor, they're not sure what's around the corner. "Who knows what will happen?" he said with a shrug.
I was intrigued when a VAR told me he's been on an acquisition spree as of late, purchasing several smaller resellers looking for a way out. He said these resellers are ready to retire (or beyond that point) and have no internal replacement to run the business, so this VAR is able to purchase them for pennies on the dollar. I say "pennies on the dollar" not as a turn of phrase; he's actually acquiring resellers with 100+ or more merchants for a fraction of what you would expect. At the upcoming RSPA Inspire 2020 conference, set for Jan. 26-29 in the Bahamas, we're planning a panel discussion that will address the topic of channel acquisition head-on, putting on stage companies who have been acquiring software developers or resellers. Stay tuned for more details.
Another longtime VAR told me he loves what he's been reading on the RSPA blog because of our emphasis on resellers increasing their recurring revenue. He's been regularly adding new recurring revenue-based products and services with his most lucrative move becoming an ISO. I won't share the specific numbers he told me, but he did say, "If I had done that 10 years ago, I'd have flown here on a private jet."
I continue to receive positive feedback from RSPA VAR members on the recently published Ultimate List of Recurring Revenue Products & Services which I also shared here in Austin. The most common question I hear about the list is, "Where should I start?" I'm not the authority to answer that question for you; your best path depends on your near-term organizational capabilities and the needs of your customers. But I can counsel you on this: don't sit still. Don't wait for someone to bring new ideas to you. Test new products and services with your customers, then refine the offering to best fit them.
I was talking with a fellow presenter in Austin (my talk was on "The VAR of the Future") about the book Do You Talk Funny?, an excellent resource to help make your communication as compelling as possible. Even if you don't speak at channel conferences, the book will be of value to you. Your prospects, your customers, and your employees are frequently bombarded with content, so if what you're saying doesn't grab their attention – and keep it – your points won't be heard or retained. The book is $14.95 on Amazon which is a small price to pay to keep us all from being viewed as a dose of Benadryl in human form.
Retailers are betting big on artificial intelligence said guest presenter Gaurav Pant, the Chief Insights Officer at research firm Incisiv. Fielding a question from a reseller in the audience, Pant said, "POS will feed AI, especially if it serves as the hub of both offline and online transactions. The data gathered is going to drive many of the decisions in the store."
Finally, on a personal note, I did manage to stay true to my vegetarian lifestyle during the nearly 10 hours I spent at Stubb's BBQ. My nose tells me Stubb's makes a mean batch of sauce, and I learned firsthand they also know how to toss a first-rate Caesar's salad.
---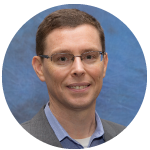 Jim Roddy
is the Vice President of Marketing for the
Retail Solutions Providers Association (RSPA)
. He has been active in the POS channel since 1998, including 11 years as the President of Business Solutions Magazine, six years as an RSPA board member, one term as RSPA Chairman of the Board, and several years as a business coach for VARs, ISVs, and MSPs. Jim is regularly requested to speak at industry conferences and he is author of Hire Like You Just Beat Cancer. For more information, contact
JRoddy@GoRSPA.org
.