By: Jim Roddy, VP of Marketing at the RSPA
Retail IT VARs transitioning to the as-a-Service recurring revenue business model have seen massive changes to their product offering, cash flow, and merchant relationships. But perhaps the trickiest aspect of this transformation is sales rep compensation. Statistically supported compensation best practices for the retail IT channel have never been reported, so POS resellers have resorted mostly to a test-and-measure approach with their salespeople, hoping to learn along the way how to balance retaining their top revenue generators while keeping the company lights on.
To help retail IT VARs understand sales compensation best practices in a SaaS (Solutions as-a-Service) world, the RSPA commissioned the 2020 VAR Sales Compensation Study. This first-of-its-kind survey attracted responses from 52 VARs and reveals reseller compensation structures for SaaS sales vs. traditional sales, what their top sales reps earn, how they track salesperson performance, and more. Our hope is that resellers will use our data, charts, and analysis to gain a clearer perspective of sales compensation trends and best practices so they can manage their organizations most effectively.
Access the 2020 RSPA VAR Sales Compensation Study here.
---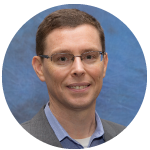 Jim Roddy
is the Vice President of Marketing for the
Retail Solutions Providers Association (RSPA)
. He has been active in the POS channel since 1998, including 11 years as the President of Business Solutions Magazine, six years as an RSPA board member, one term as RSPA Chairman of the Board, and several years as a business coach for VARs, ISVs, and MSPs. Jim is regularly requested to speak at industry conferences and he is author of Hire Like You Just Beat Cancer. For more information, contact
JRoddy@GoRSPA.org
.