By: Jim Roddy, VP of Marketing at the RSPA
Last year's 2019 POS Channel KPI Study led with this statement: One word has dominated conversations in the point of sale channel for the past several years: change. New technologies, new business models, and new competitors, plus a dizzying flurry of consolidations and acquisitions, have transformed the POS channel into an industry resembling more the general IT space than a world where cash registers once dominated.
Twelve months later, change is still the norm and dizziness is a de facto condition for solution providers in the retail IT channel. New technologies, business models, competitors, and consolidations continue to morph our channel, plus we're seeing the emergence of dozens of niche software developers and a growing influence of ISV/VAR hybrids, resellers investing in their own intellectual property through proprietary software.
For the fourth annual POS Channel KPI Study, the RSPA has compiled data that will help VARs and ISVs better navigate this ever-changing retail IT ecosystem. Among the key takeaways:
VARs show steady sales growth in 2019
ISVs report record-high margins
ISV/VAR hybrids lead the recurring revenue revolution
15% of POS VARs aspire to be acquired by 2022
Solution providers see 2020 as an "opportunity to evolve with change"
Access the 2020 RSPA POS Channel KPI Study here.
---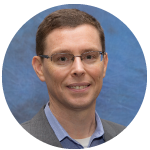 Jim Roddy
is the Vice President of Marketing for the
Retail Solutions Providers Association (RSPA)
. He has been active in the POS channel since 1998, including 11 years as the President of Business Solutions Magazine, six years as an RSPA board member, one term as RSPA Chairman of the Board, and several years as a business coach for VARs, ISVs, and MSPs. Jim is regularly requested to speak at industry conferences and he is author of Hire Like You Just Beat Cancer. For more information, contact
JRoddy@GoRSPA.org
.