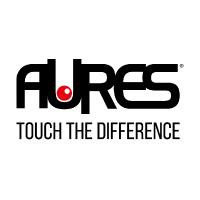 AURES TECHNOLOGIES, INC.
Founded in 1989 and listed on Euronext since 1999, AURES is an IT manufacturer providing a complete range of hardware solutions for the POS market (points of sale and service, retail, hospitality, etc.) and the KIOSK sector (interactive kiosk terminals and integration sub-systems).
The AURES Group has a global presence with its headquarters in France, subsidiaries in the UK, Germany, Australia and the US, and a network of partners, distributors and resellers in over 60 other countries.
YUNO
YUNO is a robust but stylish and compact POS touchscreen computer, designed by AURES to suit the many applications of POS vertical sectors. YUNO is a fanless, compact, high-performance system, fitted with a choice of 3 different CPUs; available in traditional 15.1" and widescreen 15.6" formats.
Contact Info + Social
https://aures.com/us/
Kurt Ericson
Vice President, Strategic Development
kurt.ericson@aures.com
(714) 669-3111