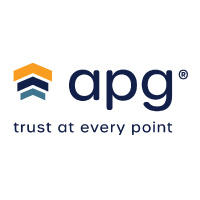 apg
WE DON'T JUST BUILD CASH DRAWERS, WE CREATE SOLUTIONS
Serving thousands of customers worldwide, APG powers cash management solutions across a wide range of global industries and verticals. Whether it's our general application cash drawers, custom-designed solutions, or the SMARTtill®Cash Management Solution, our products and brand are differentiated by our ability to deliver innovative technologies that globally enhance efficiency and security at the point of sale.
Take Your POS Space To The Next Level
The Architect™ is the dynamic routing solution that will take your checkout experience to the next level. Exclusively built for the Minota cash drawer and designed to ensure a positive customer experience and business efficiency, the Architect™ was created with flexibility in mind configurable to a set-up that best suits your unique needs.