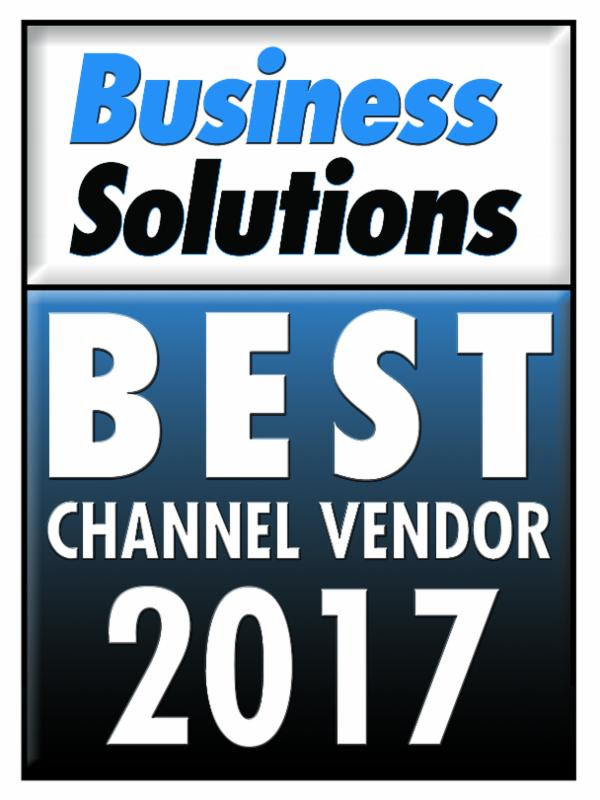 MINNEAPOLIS, MN " APG Cash Drawer, a rapidly growing global manufacturer of cash management solutions, is proud to announce they have been selected by Business Solutions Magazine's VAR, MSP and ISV subscribers for the sixth time as a Best Channel Vendor for 2017. APG was chosen as one of the top vend0rs in the Network Security and POS Hardware category with the top criteria being Product Features and Product Reliability. Out of 77 POS hardware manufacturer nominees, only the top 5% selected had high enough scores to receive this award.
"The entire APG company is truly honored to be recognized as a Best Channel Vendor by the VAR, MSP and ISV community," stated John Meilahn, V.P. of Global Sales at APG Cash Drawer. "We value our channel partnerships and are grateful for the recognition and support. Winning an industry award, where your customers are the voters, is of the highest honor. We remain committed to the channel and will continue, to earn your trust, and deliver innovative solutions that fit your needs within our changing marketplace.
From September 2016 to mid-October 2016, BSM collected a total of 5,382 validated votes from 2,685 verified reseller subscribers. To ensure statistical accuracy, BSM partnered with Penn State University. Based on 7 categories, APG's overall score qualified them as Best Channel Vendor. These categories included: Service/Support, Channel Friendly, Channel Program,Product Features, Product Reliability, Product Innovation, and Adequate VAR Margins.
To meet with APG at the 2017 NRF Show in New York, click here.
---
About APG Cash Drawer, LLC: APG Cash Drawer, with over 30 years of experience, manufactures a wide range of highly durable and reliable cash drawers that are delivered quickly to the marketplace. APG has built a reputation as the supplier of choice for cash management solutions for retail, grocery, hospitality, and quick serve for thousands of customers throughout the world. Whether it's our general application cash drawer, custom designed solutions, or the SMARTtill® Intelligent Cash Drawer, our products and brand are differentiated by our ability to deliver innovative technologies that globally enhance efficiency and security at the point of sale. To learn more about our products, visit https://www.cashdrawer.com or call 763-571-5000. Follow us on Twitter at @apgcashdrawer and on Facebook.