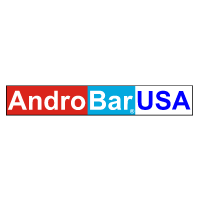 AndroBarUSA
AndroBar is the bar solution you should be using, Liquor portion control with:
POS Interfaced… no drink gets poured without being rung into POS
100's of cocktail recipes and easy to add more
Step by step guide to make cocktails
Stop switch- no drinks poured after a scheduled time
Easy to train new staff
Industry proven hardware with the longest warranty in the industry.
Remote access support because it is easy to support.
The ROI with Androbar is fast and because it fixes the issues!