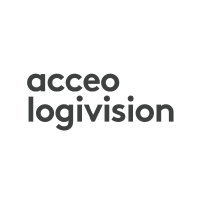 ACCEO Logivision
ACCEO Logivision point-of-sale software is easy to use, easy to manage, and designed specifically for fast-moving retail environments. Its flexibility allows us to adapt and address the particularities of retailers with unique and specific requirements. Logivision caters to Grocery, C-stores, Liquor, bakery, Candy, Thrift, Pet, Pharmacies, and Specialty Health Stores.
At ACCEO Logivision, we understand that secure transaction registration and efficient data analysis are of paramount importance to retailers. This is why we have built a user-friendly and secure point-of-sale software to meet the specific needs of retailers.
Our flexible Windows-based solution provides all the tools required to manage retail operations more efficiently and provide a superior customer experience.
Speed up and improve checkout operations and overall retail management
* Carry out transactions at the cash
* Privilege management to avoid costly mistakes
* Inventory management
* Secure transactions to protect customers' data
* Operations management
* Customer loyalty management
* Single and multi-store support
* E-commerce
* Hardware Agnostic
Logivision L-BOSS / L-POS Store Management Suite
POS Software and Retail Management Solutions designed specifically for high-speed retail