What is the NextGEN Community?: We are working to build a community of RSPA members that will help the industry evolve and continue to flourish. Those that are creating and offering new solutions as well as those that will take ownership as the previous generation begins to transition who are at any level of their organization (executive, sr management, management, entry level, etc). You don't have to be a leader today to help guide the RSPA for tomorrow. All of you are welcome!
What is the NextGEN Grant?: The grant recognizes the next generation of the RSPA. This grant is awarded yearly to 5 of our industries brightest new stars. It is in place to encourage solution and service innovation and promote engagement with the RSPA by the next generation of leaders. Each winner receives an all expenses paid trip to RSPA Inspire 2019 in Ft Myers!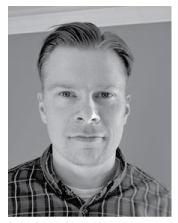 Get to Know Our Winners!: Rick Feuling is the CEO and founder of RITE Enterprise. Rick started RITE while earning his Entrepreneurship degree from St.Cloud State University and has been leading the company for 13 years. During that time, RITE has earned numerous accolades including four case studies published by Microsoft on their success in deploying innovative technology for retailers, a Microsoft Retail Solution Provider of the Year Award, a Vantiv/Mercury Growth Award, a Microsoft Growth Award (3 times), Microsoft Strategic Partner Award, and has been featured in Minneapolis Business Monthly, Beverage Dynamics Magazine, and others. Rick grew up in an entrepreneurial family and prior to RITE he worked in his family's chain of retail liquor stores and eventually managed their computer systems which lead to the inception of his company. Rick is a family man, a bit of a health nut, and is addicted to his job; spending the majority of his personal time doing physical activities with his wife and three children and enjoying the wilderness and 10,000 lakes of Minnesota.