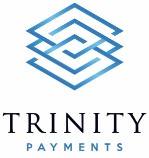 Please provide a description of your company in 50 words or less.
At Trinity we focus on adding value and efficiency to the businesses and partners we serve. With solutions tailored to the needs of our merchants and unmatched partner deliverables, we provide innovative, complete, and transparent payments solutions with robust reporting and cutting-edge technology to every organization we serve.
Why did you join RSPA?
We believe strong partnerships foster better deliverables and create a more diverse pool of ideas and thought leadership. It only makes sense to be a part of an association with other like-minded organizations.
What are the core values of your company?
Integrity
Accountability
Innovation
Community
Giving
What verticals do you serve?
All traditional low-risk and mid-risk verticals alongside non-traditional higher-risk areas like CDB, subscription, nutra, trial and continuity, gaming, wellness and more.
What products/services do you provide?
Genesis – 360o of Smart. Our partner and merchant facing tool give more control to the partner alongside ease of boarding.  That, plus ease of access to information this tool faces all stakeholders internally and externally.
Full suite of e-commerce, B2B and B2G tolls and robust integration capabilities.
Cash Discount for both card-present and not-present acceptance.
QuickBooks and accounting integrations.
Full suite of omni-commerce capabilities for retail, restaurant, and other card-present environments.
Name one fun fact that makes your company different from others.
The Trinity Genesis tool is a true 360 degree facing boarding and reporting platform allowing the Trinity team, our partners, and our merchants to both take action and access information all in one location. It provides more control to our partners and more access to our merchants and all in real time.
What is the most encouraging thing you see for the future of the retail IT industry?
The landscape for omni-commerce is rapidly changing.  The COVID-19 pandemic reminded us that consumer demands lead product deliverables and this shift will drive omni-commerce development of all kinds across what are traditionally card-present environments. Factor in recent changes to interchange affecting payments made from digital wallets eliminating the need or desire for a physical card and the opportunity for further cutting-edge technology in this space will continue to explode.
Connect with us:
The best point of contact is Richard Garvey.
Email: Rich.Garvey@trinitypayment.com
Phone: 312-505-5922