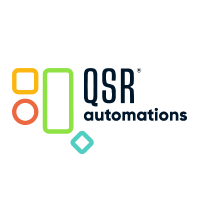 QSR Automations
QSR Automations, headquartered in Louisville, KY with offices in the United Kingdom, is a global industry leader in the kitchen automation and guest management services. Since 1996, restaurant operators have turned to the brand's signature platform, ConnectSmart for customized solutions to improve the guest experience and drive operational excellence
Used in 21 of the nation's top 25 casual dining chains, ConnectSmart leverages data to create customized solutions that make calmer kitchens, simpler workflows, and happier guest. We didn't just pioneer restaurant technology, we perfected it.
ConnectSmart Kitchen
A back-of-house solution to improve kitchen workflow and communication. Keep pace during peak hours, with lower ticket times and faster table turns, providing an overall stress-free kitchen.
Contact Info + Social
QSR Automations
2700 Buddeke Drive, Louisville KY 40206
sales@qsrautomations.com
US: (855) 980-7328 | UK: +44 2038704571