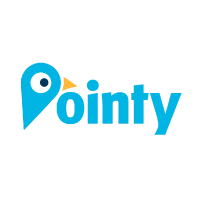 Pointy from Google
Shoppers have so many choices as to where to buy products. Online, in a brick and mortar store, or in a competitor a block away. Pointy from Google attracts these shoppers to your physical store by showing them what you sell.
Install Pointy either by plugging the Pointy box between your point of sale system and barcode scanner or getting the app directly on your POS. When you scan your products, same as always, they're automatically uploaded onto a simple product website called a Pointy Page and to your Business Profile on Google.
When shoppers search online for your store or a product they're interested in, they can see your in-store inventory, products, stock status, opening hours, and contact details so they have all the information they need to come to your store and buy from you.
Other Products and Services