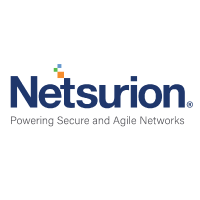 Netsurion
Netsurion powers secure and agile networks for highly distributed, small to medium-sized enterprises, as well as the IT providers that serve them. In such environments, the convergence of threat protection and network management are driving the need for greater interoperability between the network operations center (NOC) and the security operations center (SOC), along with the solutions that fuse technology and service to achieve optimal results. To this end, Netsurion has converged purpose-built network hardware, innovative security software, and flexible managed services.
Netsurion delivers the only all-in-one network management, security, resilience, and compliance solution purpose-built for multi-unit restaurant and retail brands. The technology and managed services provided help reduce IT cost and complexity, deploy new locations quickly, reduce security risks and ultimately give businesses the digital launchpad needed for future growth and innovation.
Netsurion's SD-Branch solution, BranchSDO, is a comprehensive network management and security solution consisting of SD-WAN, next-gen security, cellular failover, Wi-Fi, and PCI DSS compliance tools and support. At the heart of the solution is the CXD, Netsurion's SD-WAN edge device.
Calculate your cost savings when you modernize your stores' IT networking foundation with Netsurion.
Branch Network Management by Netsurion
Netsurion BranchSDO is a software-defined branch network solution that combines a powerful yet easily-deployed edge appliance and cloud orchestration, along with next-gen security, cellular failover, Wi-Fi and PCI DSS compliance tools and support to efficiently power secure and agile networks.