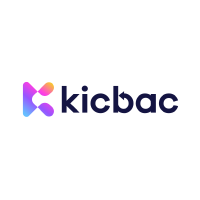 kicbac
kicbac is a payments platform that specializes in providing seamless solutions to businesses of all sizes. Our payment platform is designed to integrate smoothly with your existing systems, eliminating the need for complex installations or time-consuming manual processes.
We understand that every business is unique, and that's why our team of experts works closely with you to understand your specific needs and provide customized solutions that fit your business requirements. Our innovative technology allows for a quick onboarding process, which means you can start accepting payments and generating revenue in no time.
To learn more, email info@mykicbac.com or call 442.KIC.BACS.