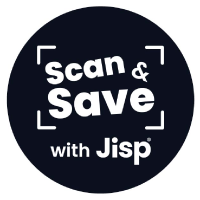 Jisp Scan & Save
Scan & Save powered by Jisp provides retailers with the ability to deliver Augmented Reality coupons to shoppers at the shelf. Maximise local dollars with zero in-store investment in hardware and technology, everything retailers need to connect shoppers to discounts is powered by on-pack barcodes.
Scan & Save eliminates paper-based redemptions and the associated cost of issuance, retailers now have the option to digitise the coupon experience using tailored discounts to shoppers proven to maximise sales and retain shoppers for longer.
Scan & Save
Augmented Reality coupons and bespoke store loyalty programmes.