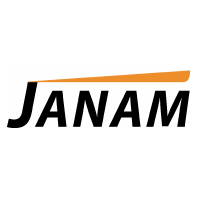 Janam Technologies
Janam Technologies is a leading provider of rugged, mobile computers and contactless access solutions. Janam combines deep industry knowledge with advanced technologies, like superior barcode scanning and state-of-the-art NFC, to deliver smaller, lighter, faster and more affordable products and accessories that increase productivity, eliminate fraud, reduce costs and meaningfully improve the customer and associate experience for businesses of all types and sizes.
XT30 Rugged Touch Computer
Sleek but tough, XT30 is lightweight and packed with the latest enterprise-grade technologies, delivering max performance in a rugged device that fits perfectly in your hand. XT30 improves mobile applications like asset mgmt, inventory control, price markdown, package tracking and home delivery.