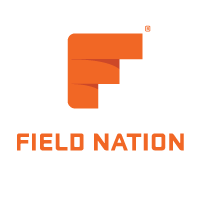 Field Nation
Field Nation brings companies and service professionals together to do great work. In one, easy-to-use, integrated platform, companies can solve a critical challenge all service leaders worry about: accessing skilled labor. Unlike staffing companies, Field Nation is built for short-term, high-volume, on-site work. Businesses can grow their service offerings by building and deploying a flexible field services workforce in geographies across the U.S. and Canada, and technicians can find work that fits their schedule and skill set. Our mission is to match every technician with the right job and connect every service delivery team to professionals who care about the work as much as they do. For on-demand field service workers you can trust, think Field Nation.
More than 70% of the 1M work orders processed annually on Field Nation occur in retail settings. Learn more at fieldnation.com/retail.
On-demand, marketplace-wide pricing and coverage data
With a full suite of innovative tools and unmatched service and support, Field Nation enables companies to strategically leverage the power of an on-demand workforce. MarketSmart™ Insights provides actionable pricing and coverage data from more than three million field service jobs to help customers bid more competitively, plan more effectively, and identify growth opportunities.