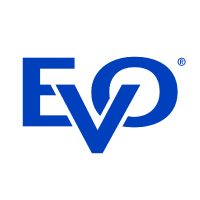 EVO Payments
EVO Payments is a fully integrated merchant acquirer and payment processor. EVO offers an array of innovative, reliable, and secure payment solutions to merchants ranging from small and mid-size enterprises to multinational companies and organizations across the globe. As a leading payment technology and services provider in over 50 markets and 150 currencies worldwide, EVO provides competitive solutions that promote business growth, increase customer loyalty, and enhance data security in the markets it serves.
EVO is scaling new heights in integrated technology innovation and supportive merchant services, as well as leading the ongoing transformation in payments with EMV, integrated payments, mobile wallets, NFC, and secure omnichannel payment solutions for businesses of all types and sizes.
We are united by a singular purpose: to exceed the expectations of our customers, partners, and team members by being the best global payments processing company.
Integrated Point of Sale
EVO's Integrated Point of Sale (IPOS) division partners with point-of-sale software developers and resellers to offer small- and medium-sized merchants omnichannel integrated solutions, including terminals, POS systems, mobile devices, software, and more.
Other Products and Services