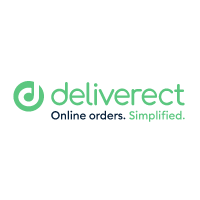 Deliverect
Deliverect is a fast-growing SAAS scale-up that connects third-party delivery platforms and food businesses around the globe. We're neither a delivery provider nor a POS system - we bridge the gap between them. In order to help businesses manage their food delivery and takeout operations more efficiently, we integrate their food ordering channels into their existing POS.
Deliverect integrates third-party food ordering platforms into the restaurant's point-of-sale system, making rekeying orders and the costly errors that come with it a thing of the past. With all online orders centrally managed, businesses can increase operational efficiency, which will also ramp up customer satisfaction. Incidentally, Deliverect's mission is to be the connection between food businesses and their customers in order to strengthen their relationship. The company's software saves its customers time and money, so they can focus on doing the things they love and are passionate about.
Core Solution
We aggregate all your online orders and synchronize them with your existing POS, improving your restaurant's operational flow in the process.
Other Products and Services