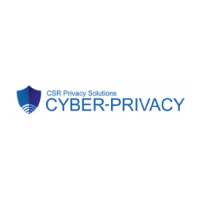 CSR Privacy Solutions, Inc.
CSR Privacy Solution's Inc (CSR) focus is Cyber-Privacy and is the world's largest provider of privacy regulatory compliance programs for the SMB population. CSR has a substantial consulting practice providing services to global 500 corporations, governments, and non-profits. Our services are actively used throughout North America, Europe and APAC. We currently work with over 150 resellers and service over 250,000 global SMB. CSR subject matter experts (SMEs) are utilized by governments, multi-nationals and law firms.
CSR maintains all relevant certifications including SOC II certification. CSR employees hold over one dozen privacy and security certifications from the IAPP, ISC2, and ISACA.
uRISQ
uRISQ is a white labelled SaaS based privacy program. The fully integrated uRISQ enterprise platform provides ease of use to end users. uRISQ covers breach events whether electronic, physical, independent, accidental or intentional in origin.
Other Products and Services