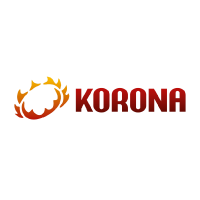 Combase USA
Combase USA is the creator of KORONA POS, a cutting-edge cloud-based point of sale software. The solution is fully customizable and suited for a broad range of businesses, including retail, fast-casual, and ticketing operations. It's also easily scalable, making it a great fit for businesses of any size.
KORONA POS includes full 24/7 customer support, payment processing choice, key software integrations, no long-term contracts, and a money-back guarantee.
All partners and resellers are fully supported by our in-house team, too. The versatility of the solution allows you to build a diverse portfolio that earns a substantial residual income. And with vast hardware integrations, an open API, and agnostic processing, our partners can make KORONA POS work for each individual client, rather than the other way around.
Contact us for a full product demo to see how it all works.
KORONA POS
KORONA POS is a modern, cloud-based point of sale solution. Users enjoy an unlimited free trial, zero hidden fees, processing choice, software integrations, no contracts, specific features by vertical, and a full money-back guarantee.