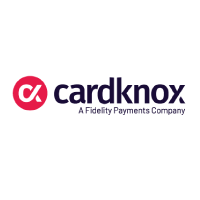 Cardknox
Cardknox is an omnichannel payment gateway that can be seamlessly integrated with POS systems, ERP software, e-commerce, and mobile platforms. Offering flexible payment solutions and innovative technology to qualify transactions for the lowest interchange rates, Cardknox serves thousands of partners and customers across every major industry throughout the U.S., the U.K., and Canada.
Cardknox Merchant Portal
The Cardknox Portal is our user-friendly online platform featuring advanced tools for transaction processing and reporting. From your computer or mobile device, you'll be able to enter in credit card or ACH information, run one-time transactions, save customer payment information, and more.
Contact Info + Social
http://www.cardknox.com
Cardknox Sales Team
Director of Business Development/Senior Director of Business Development
sales@cardknox.com
(844) 227-3566