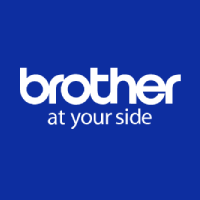 Brother Mobile Solution
Brother Mobile Solutions (BMS) is a premier provider of mobile, desktop and industrial printing solutions with a growing product lineup that includes compact, mobile thermal full-page and small-format receipt and label printers; handheld and desktop laminated label printers; and industrial desktop thermal paper label printers.
The division serves an expanding variety of industries including retail, field services, route delivery, public safety, transportation, oil & gas, manufacturing, datacom, healthcare and more – all through its network of authorized resellers.
What sets BMS apart in the growing world of mobile and desktop printing is the exceptional "out-of-box" experience, innovative custom solutions capabilities, and world-class service program – all core tenets of the company. BMS is backed by the Brother brand and over 100 years of superior quality, trusted reliability, and proven performance.
Brother Mobile Solutions (BMS) Headquartered in Westminster, CO., is a wholly owned subsidiary of Brother International Corporation and is a high-growth division of the Global Brother Group.
Discover on-demand label and POS printing for omnichannel retail.
Retailers today say they're struggling to manage returns, keep up with rapid price changes spurred by omnichannel buying, support "in-store pickup" initiatives, or quickly label inventory flying in and out of the warehouse.
If your clients are struggling, look to Brother for tough, reliable, easy-to-integrate labeling solutions and mobile POS printers built to keep pace in today's environment.
Check out the full line of Brother printing and labeling solutions engineered with the retailer in mind. The RuggedJet 3200 quickly generates 1-to-4-inch in-store price, markdown, shelf labels, tags, and more. Print receipts, tickets and labels on demand, from anywhere - using handhelds, tablets, and smartphones. It's all possible with the compact, rugged, and highly connected RuggedJet 3200.