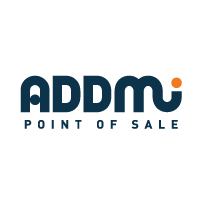 Addmi Point of Sale
Addmi is an all-in-one point of sale system for full-service and quick-serve restaurants, bars, cafes, mobile food trucks and food halls.
Addmi's unique business model is based on adding a small fee (measured in pennies) to each transaction paid by the end customer, which allows Addmi to provide our software solution at no cost to the merchant.
Essential supporting features are provided at no additional cost, including smart QR code technology, online ordering, delivery options, automated loyalty programs, eGift cards, email marketing, KDS, and unlimited POS terminals. Addmi is designed to be user-friendly, increasing efficiency for your staff while improving your overall customer experience.
Win-Win-Win: Addmi shares revenue from every transaction with our Resellers. The Addmi model depends on good Reseller relationships. We expect first tier support from our Resellers, followed with deeper support when necessary from our internal support team, ensuring the continued usage from happy merchants. When the merchant sells more, both Addmi and our Resellers make more, and we all Win.
Addmi is constantly solving new problems and innovating, looking for new ways to make life better for our customers.
Point of Sale for hospitality
Addmi is free iPad point of sale software for quick-serve and full-service restaurants, cafes, bars, mobile trucks, and food halls, with online store, self-serve QR ordering, loyalty program, eGift cards, email marketing, delivery options, KDS, and unlimited POS terminals included at no extra cost.